Qatar emir due in Turkey for first trip since Gulf crisis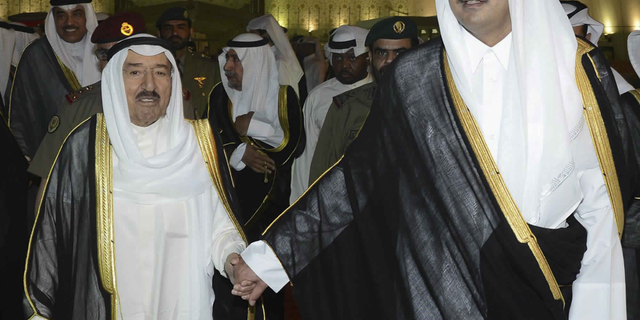 ANKARA, Turkey – Qatari Emir Sheikh Tamim bin Hamad Al Thani is due in Turkey on his first foreign trip since a diplomatic crisis erupted between his small energy-rich nation and other Arab states.
Al Thani is scheduled to meet with Turkish President Recep Tayyip Erdogan on Thursday to discuss the three-month-old diplomatic rift.
Turkey has been trying to mediate between Qatar and its Gulf neighbors but has also shown solidarity with Doha in the crisis by delivering food and other supplies and boosting military ties, including sending troops to a Turkish base there.
Saudi Arabia, Egypt, Bahrain and the United Arab Emirates cut ties with Qatar in June over its close ties to Iran and its alleged support for extremists.
Qatar has denied supporting extremism, saying the crisis is politically motivated.