Qatar Airways profits, revenue up in 2016 with new routes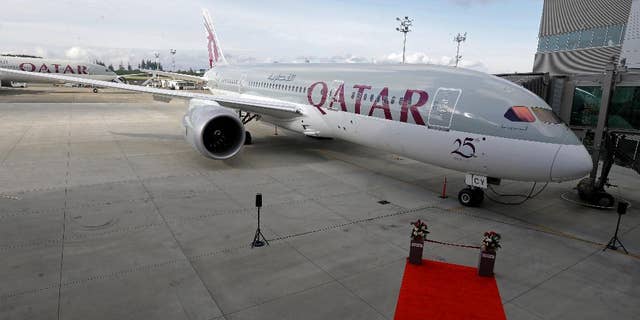 NEWYou can now listen to Fox News articles!
DUBAI, United Arab Emirates – One of the Middle East's biggest carriers, Qatar Airways, announced net profits of $445 million in 2016, up from $103 million the previous year.
The airline's revenue rose from $9.3 billion in 2015 to $9.6 billion.
Qatar Airways Group Chief Executive Akbar Al-Baker said Sunday it was the 19-year-old airline's best fiscal year to date.
The airline added 13 new destinations this year to fly to more than 150 cities worldwide. It also launched direct flights from its base in Doha to Atlanta, home to the world's busiest international airport.
Qatar Airways operates a fleet of 186 aircraft, including the new Airbus A350 XWB, out of its hub in the vast new Hamad International Airport in Doha, which is preparing to host soccer's World Cup in 2022.