Qaeda gunmen still hold Yemen army hostages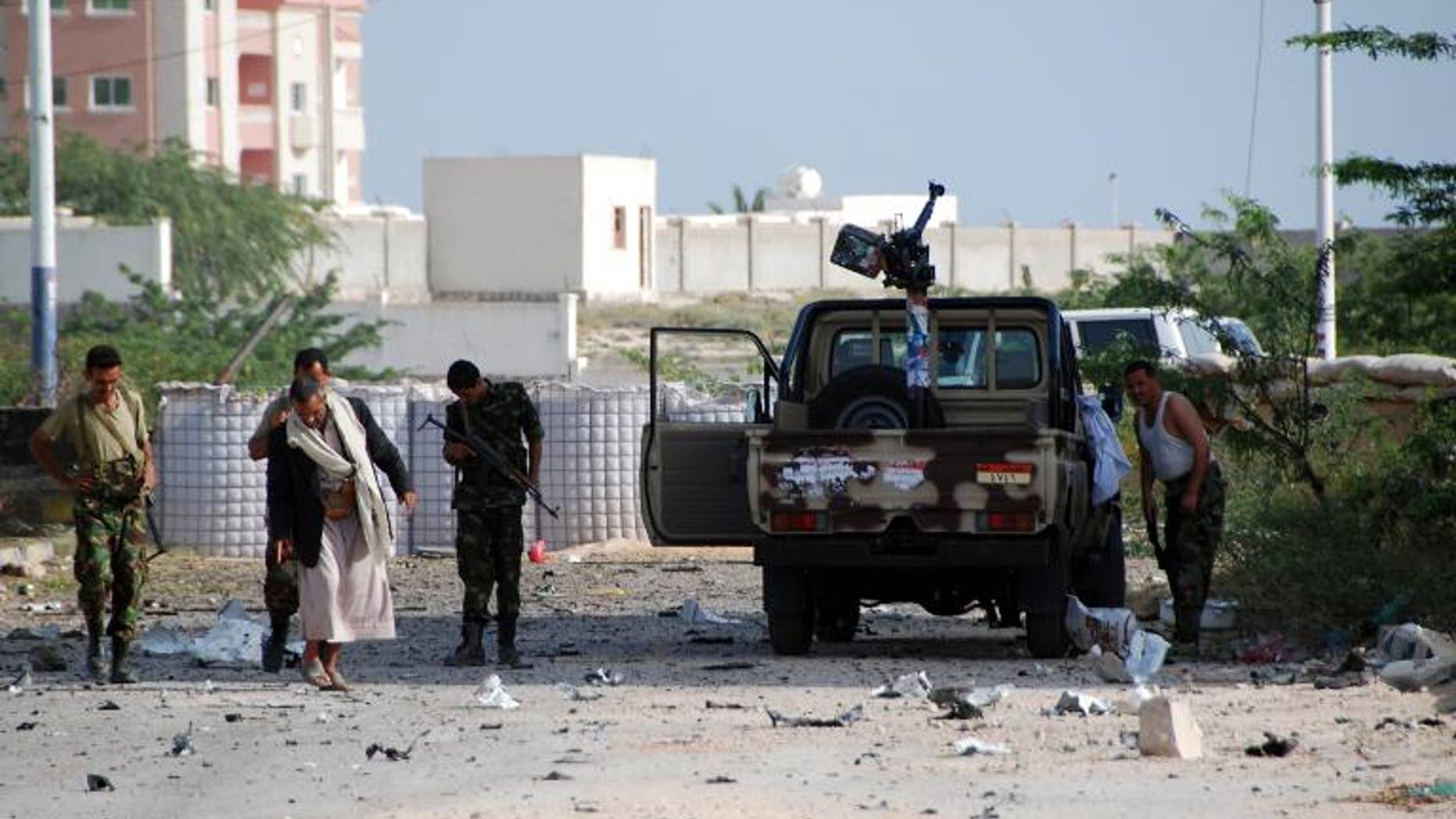 Sanaa (AFP) – Al-Qaeda gunmen were still holding hostages at a Yemeni army headquarters in Mukalla Tuesday, a day after the army was said to have recaptured the building, a military official said.
"Gunmen from (the Qaeda-affiliated) Ansar al-Sharia group are still holed up on the building's third floor and are holding soldiers hostages," he said.
He did not say how many jihadists or hostages were in the building in the southeastern city.
The militants seized the headquarters after a suicide bomber rammed a car into the entrance.
The attackers, dressed in special forces uniforms and arriving in four military vehicles, then took much of the garrison hostage in an assault that killed five soldiers, the official said.
But late on Monday a military official said Yemeni forces recaptured the building.
It turned out that they only took the first two floors of the three-storey building.
Clerics from the region have been in contact with the insurgents in a bid to convince them to free the hostages, the official said.
Mukalla is the capital of the southeastern province of Hadramawt province and is a major port city.
Monday's attack was the second major assault on the army in 10 days.
On September 20, suspected Al-Qaeda fighters killed at least 56 soldiers and police in coordinated dawn attacks in Shabwa province further west.
That was the deadliest day for security forces since the army recaptured a string of southern towns from the jihadists in a major offensive last year.
In June 2012, the army recaptured large swathes of the south which Al-Qaeda had held for nearly a year.
Since then, the extremist group has launched mainly hit-and-run attacks, with its members under the constant threat of monitoring and missile attack from US drones.
Washington regards Al-Qaeda in the Arabian Peninsula as the global jihadist network's most dangerous affiliate and has stepped up its drone strikes against the group in recent weeks