Putin says Russia's bailout for Ukraine not linked to its talks with the EU, street protests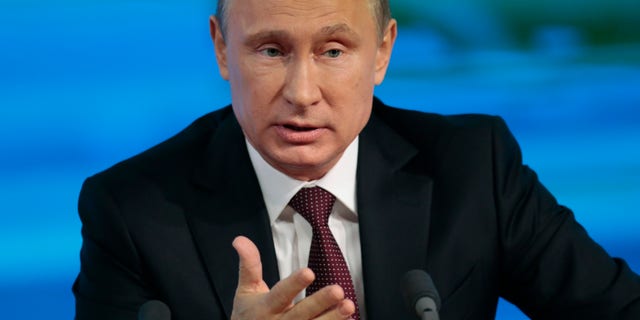 MOSCOW – President Vladimir Putin says Russia's $15-billion bailout for Ukraine is driven by a desire to help a partner in a desperate situation and isn't linked to its talks with the European Union.
Putin told a news conference Thursday that Russia decided to buy $15 billion worth of Ukrainian securities and slash the price for Russian natural gas shipments to Ukraine to help a "brotherly" nation.
He adds that the move is driven in part by pragmatic considerations, as Ukraine has been an important customer for Russian gas and a key partner in industrial cooperation since Soviet times.
The Kremlin's move comes as Ukrainian President Viktor Yanukovych faces massive street protests over his decision to spike a pact with the EU in favor of closer ties with Russia.