Putin praises farmers for Russia's strong grain harvest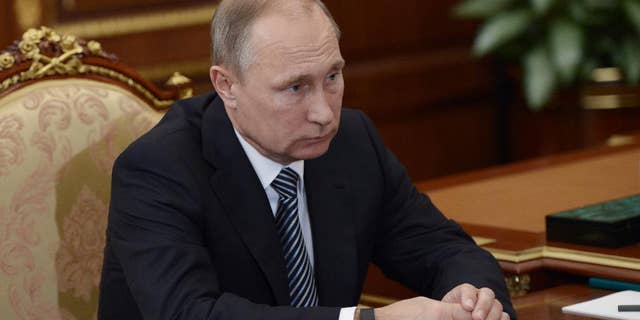 NEWYou can now listen to Fox News articles!
MOSCOW – President Vladimir Putin has praised farmers for making Russia's grain harvest this year the highest in post-Soviet times.
Agriculture Minister Alexander Tkachev reported to Putin on Tuesday that this year's harvest is expected to reach 110-115 million metric tons, the largest yield in a quarter century.
Tkachev didn't specify what the wheat harvest would be, but experts forecast production of about 72 million tons, of which 30 million tons could be exported.
Putin said Russia shouldn't hurry to boost its grain exports but wait for global prices to rise.
A mild winter and a warm, wet summer have contributed to the good harvest as Russia bounces back from a 2010 drought. Russian agricultural output has gradually recovered from its tough Soviet times, when the nation had to import American wheat.