Putin, Merkel call for cease-fire in eastern Ukraine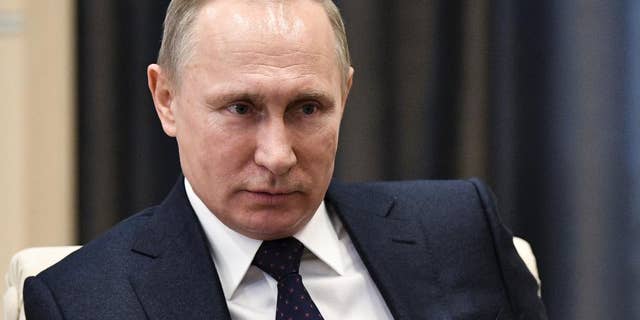 NEWYou can now listen to Fox News articles!
MOSCOW – Russian President Vladimir Putin and German Chancellor Angela Merkel have called on Ukrainian troops and separatist rebels to cease fire in eastern Ukraine.
In their first phone call since a flare-up in hostilities in the east which killed more than 33 people last week, Putin and Merkel on Tuesday expressed concern over heavy fighting in Ukraine's industrial heartland. The Kremlin said in a statement that Putin pointed out to Merkel remarks of some Ukrainian officials who indicated that it was Kiev who triggered last week's escalation.
The Kremlin said Putin and Merkel agreed to boost diplomatic efforts to ensure a cease-fire in the east, including possible talks between the Russian and the German foreign ministers.