Puerto Rico, US Virgin Islands prepare for weakening Hurricane Danny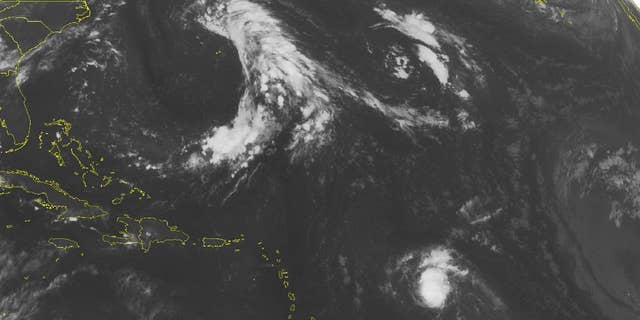 SAN JUAN, Puerto Rico – The drought-stricken northern Caribbean is preparing for heavy rains and wind as a weakening Hurricane Danny approached Puerto Rico and the U.S. Virgin Islands.
The Category 1 hurricane was located Saturday morning 600 miles (1,060 kilometers) east of the Leeward Islands. Its maximum sustained winds were 90 mph (150 kph) and it was traveling west-northwest at 12 mph (19 kph). The U.S. National Hurricane Center in Miami said it expected Danny would become a tropical storm between Sunday and Monday.
A tropical storm watch is in effect for Antigua, Barbuda, St. Kitts, Nevis, Montserrat, Anguilla, St. Maarten, Saba and St. Eustatius.
Danny is expected to pass over Antigua and St. Kitts early Monday and hit the U.S. Virgin Islands and Puerto Rico early Tuesday.