Psychiatric tests ordered for British banker accused of Hong Kong murders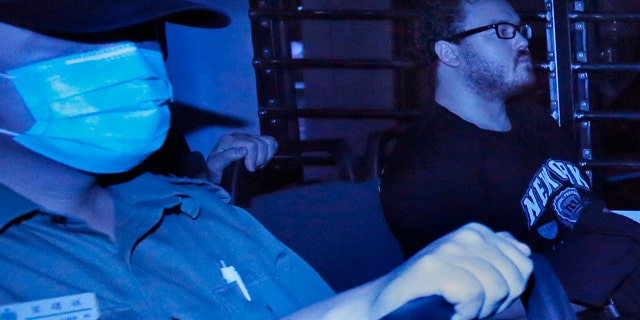 A British banker charged with murdering two Indonesian women in Hong Kong will undergo a psychiatric assessment to determine whether he is fit to enter a plea in his trial.
Rurik Jutting appeared briefly Monday at a pre-trial hearing before the judge adjourned proceedings for two weeks while the psychiatric assessments are carried out.
Rurik's case has transfixed the Asian financial center. He is charged with murdering two young Indonesian women found dead in his 31st floor luxury apartment in the Wan Chai red light and nightlife district, including one found stuffed in a suitcase on his balcony.
A lawyer for Jutting said he has not yet agreed to participate in a police reconstruction at the crime scene but did not rule out giving consent in the future.
Jutting did not speak at the hearing, which lasted only a few minutes before he was remanded back into prison custody.
Jutting, a Cambridge graduate who had worked for Bank of America Merrill Lynch, is accused of killing Seneng Mujiasih, 29, who was in Hong Kong on an expired domestic worker permit, and Sumarti Ningsih, 25, who was on a tourist visa.