Protestant firebrand Ian Paisley dies at age 88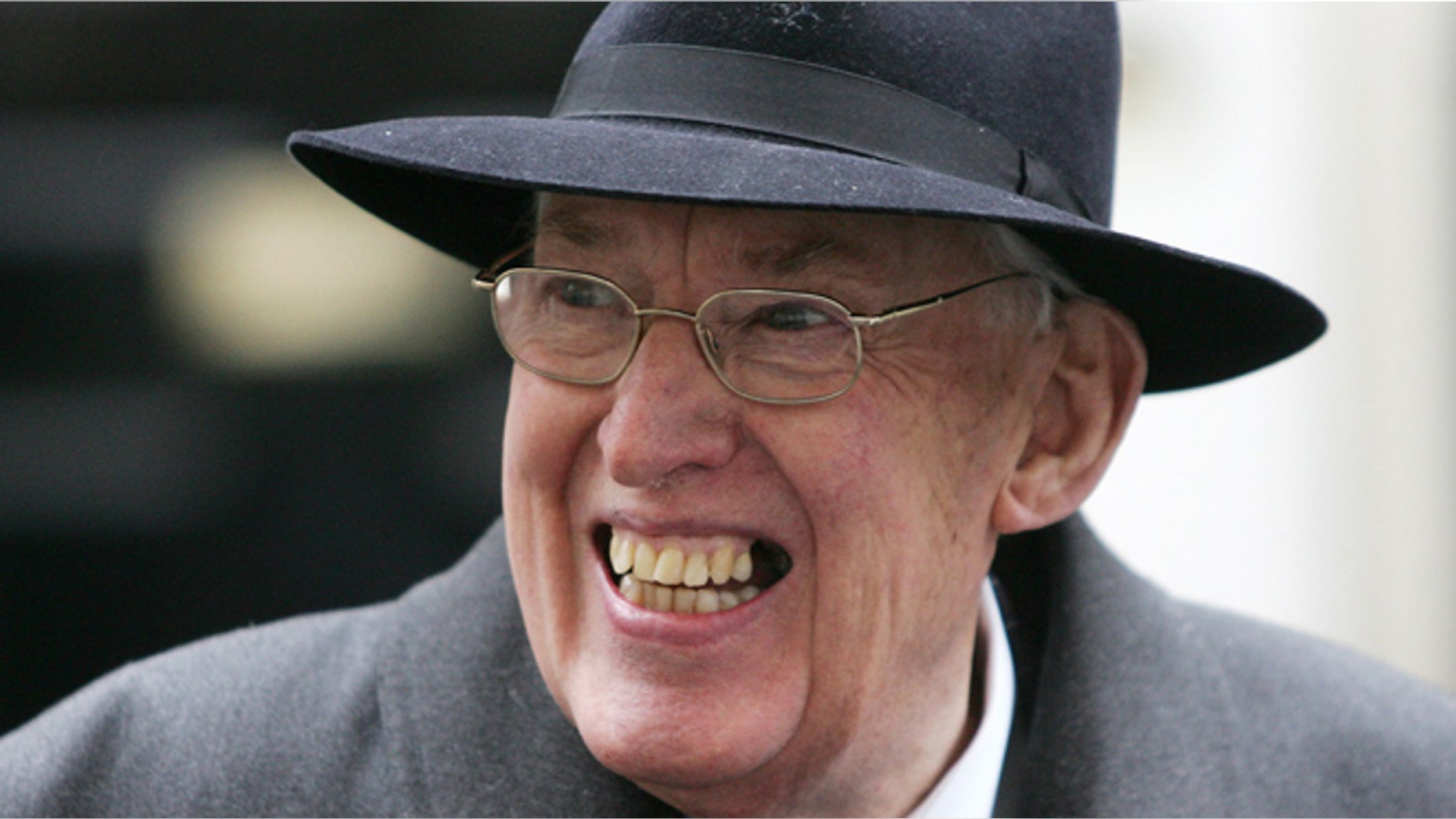 The Rev. Ian Paisley, a former firebrand Protestant preacher who gained fame during Northern Ireland's violent struggles, then went on to share power in a government with IRA supporters, died Friday at the age of 88, his wife said.
Paisley was the founder of the Protestant, conservative Democratic Unionist Party (DUP) which favors union with Britain.
He also was known as an outspoken critic of the Roman Catholic faith and a campaigner against legalizing homosexuality.

After becoming known as "Dr. No" for his intransigence in negotiating with Catholics, Paisley later, to widespread surprise, led a power-sharing government in 2007 with Sinn Fein, the party of IRA supporters.

He stepped down from that position as first minister in 2008 and in 2010 was named Baron Bannside of North Antrim.
Friend and foe alike called him "the big man" in recognition of his bulky, 6-foot-3 frame, his exceptionally large-featured face and his superhuman lungs which, until recent years, allowed him to outshout any opponent.
The man who became the province's most divisive politician used the slogan "Ulster Says No!" to oppose Anglo-Irish negotiations over the future of Northern Ireland. His most famous response to that peace initiative — "Never! Never! Never! Never!" — expressed the starkest possible rejection of any compromise with Catholics and the Irish government.
From the 1960s through the 1990s, often backed by menacing Protestant mobs, Paisley used street protests to thwart compromise with the province's Catholic minority and to topple moderate Protestant leaders from the rival Ulster Unionist Party. Some 3,700 people died in those four decades of strife called "the troubles."
But Paisley's final years demonstrated that, in politics, "never" doesn't last forever.
In 2007 Paisley stunned the world by agreeing to lead a coalition government in Northern Ireland alongside senior Irish Republican Army veterans, long his arch-enemies. Paisley struck such a strong rapport with his co-leader, the former IRA commander Martin McGuinness, that the press pack dubbed them the "Chuckle Brothers."
"I developed a close working relationship with him which developed into a friendship, which despite our many differences lasted beyond his term in office," said McGuinness, who still leads the coalition today alongside Paisley's successor as Democratic Unionist leader, Peter Robinson.
Paisley's acceptance of an IRA "terrorist and man of blood," as he once called McGuinness, provided a most unexpected coda to the life of Northern Ireland's most vocal and enduring politician. After all, this was a man who, internationally, may have been best known for heckling Pope John Paul II as "the antichrist" in 1988.
He did not mellow completely. When Pope Benedict XVI visited Britain in September 2010, Paisley condemned the trip as a waste of taxpayers' money.
On Dec. 18, 2011, Paisley preached his final sermon as moderator of his flagship Free Presbyterian church, the Martyrs Memorial in Belfast, reflecting on the inevitability of death.
"Thank God I'm nearer home today than I've ever been," he told the standing room-only crowd of 3,000. "Home sweet home where Jesus is, where the great apostles are, where the mighty angels are, where all our blood-washed friends are."
He is survived by his widow, Eileen, three daughters, two sons and several grandchildren.
Eileen Paisley said his funeral and burial will be private family events but a public memorial service would be held later. She expressed hopes of meeting him again in heaven.
"Although ours is the grand hope of reunion," she said, "naturally, as a family, we are heartbroken."
The Associated Press contributed to this report.