Prospective Pakistani PM wants 'good relations' with US, calls drones challenge to sovereignty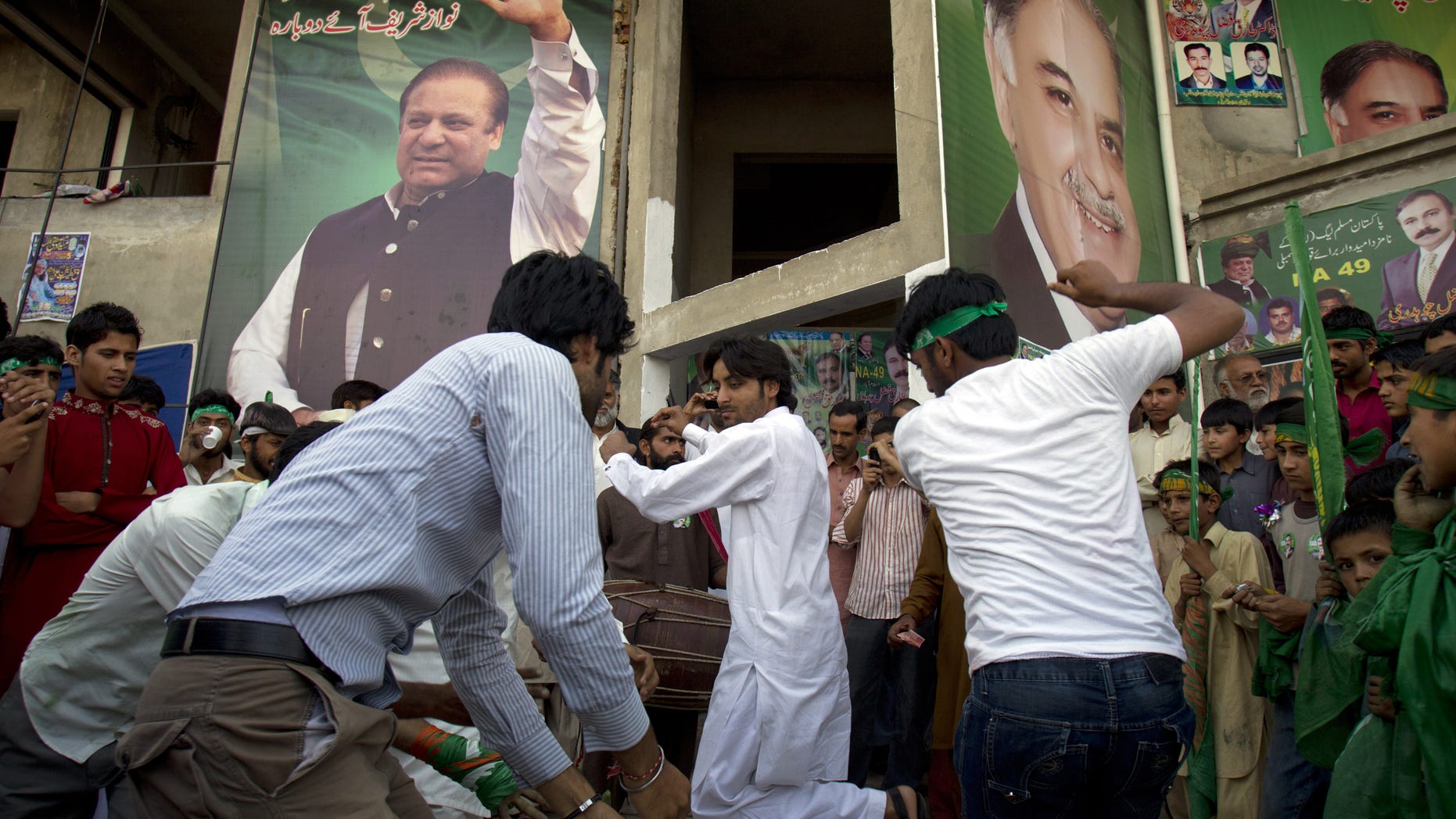 RAIWIND, Pakistan – The Pakistani politician poised to become the country's next prime minister says Islamabad has "good relations" with the United States but called the CIA's drone campaign in the tribal region a challenge to his nation's sovereignty.
Nawaz Sharif spoke to reporters in Lahore on Monday, two days after his Pakistan Muslim League-N party won a resounding victory in national elections.
His comments were the first indication since the vote about how he would approach relations with the U.S.
Some of his rhetoric on the campaign trail suggested he could have a more adversarial relationship with Washington than the outgoing government. Sharif also was outspoken in his opposition to drone strikes, which are unpopular in Pakistan.
Sharif said that he would facilitate the U.S. withdrawal from Afghanistan.