Prosecutor outlines chilling murder of UK soldier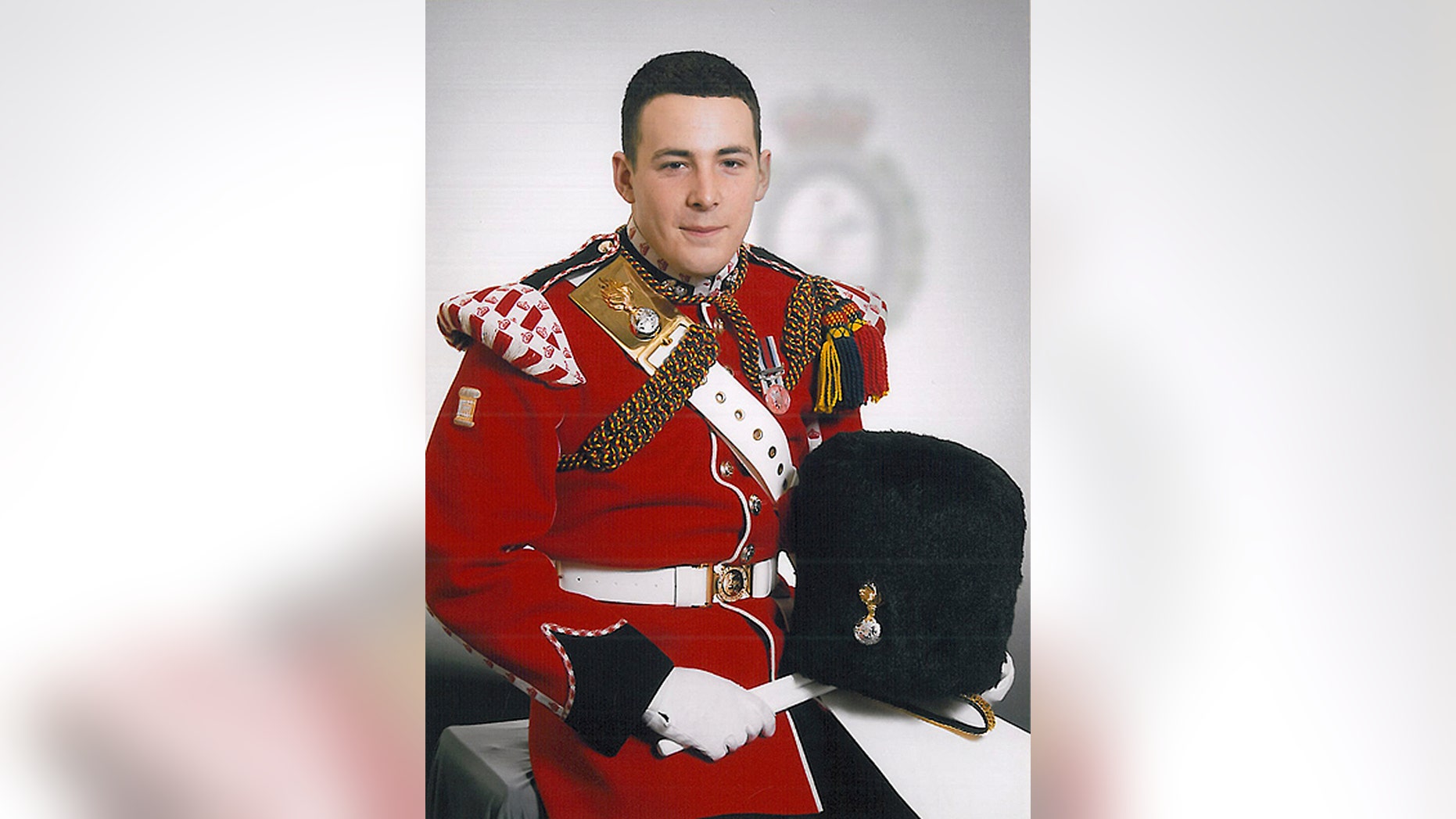 LONDON – A prosecutor outlined the chilling near-decapitation of an unarmed British soldier on a London street, as two men went on trial Friday in connection with the suspected extremist attack.
Prosecutor Richard Whittam told jurors that Michael Adebolajo, 28, and Michael Adebowale, 22, drove their car directly at Lee Rigby of the Royal Regiment of Fusiliers. They then dragged his body to the middle of the road, where the public could watch, Whittam said.
"They both attacked the motionless body of Lee Rigby," Whittam said. "He was repeatedly stabbed and it appears it was Michael Adebolajo, the first defendant, who made a serious and almost successful attempt to decapitate Lee Rigby with multiple blows to his neck made with the meat cleaver."
The two men have pleaded not guilty to murder charges, though jurors were told that both men have admitted possession of a firearm with intent to cause fear of violence. The defense will present its case later in the trial.
The two are also accused of attempting to murder a police officer on the same day, and conspiracy to murder a police officer on or before May 22 -- the day Rigby was attacked.
Both men sat quietly in the dock, watching the video being presented as evidence and sometimes looking down.
The video included scenes of Rigby's final movements, showing him entering a train station the day he died, wearing a sweatshirt for Help for Heroes, a charity devoted to injured service men and women. His widow, Rebecca, wept and left the court.
Describing the aftermath of the attack, Whittam contrasted the scene marked by "heinous behavior" to the "bravery and decency," of members of the public who came upon it.
"One woman went to the lifeless body of Lee Rigby and stroked him to provide some comfort and humanity to what had unfolded. Others went to see if they could provide first aid," Whittam said. "Another woman engaged Michael Adebolajo in conversation despite the fact that he was still holding the meat cleaver and his hands were covered in blood."
The attack raised questions about whether Britain's intelligence services could have done more to prevent Rigby's killing, as both suspects had been known to them for some time from earlier inquiries.