Prominent Afghan Police Chief Killed in Bomb Blast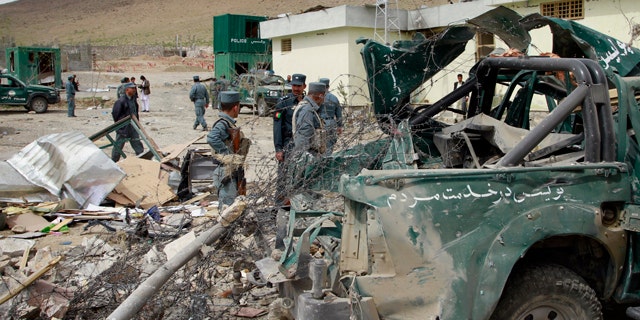 KABUL, Afghanistan -- Afghan officials say a suicide bomber pretending to be a policeman has killed the top police officer in the southern province of Kandahar.
A governor spokesman, Zalmai Ayubi, says the bomber wore a police uniform and detonated his explosives as police chief Khan Mohammad Mujahid was leaving the police headquarters in the provincial capital, Kandahar.
Mujahid's deputy, Shair Shah Yusefzai, says the chief was leaving for an appointment. Two other officers were wounded in the Friday afternoon blast.
The province is a Taliban stronghold where some of the fiercest battles took place last year.
Insurgents have targeted scores of government officials in recent months. A suicide bombing killed the police chief of the northern province of Kunduz last month.