Pro-Western parties seen leading Ukraine vote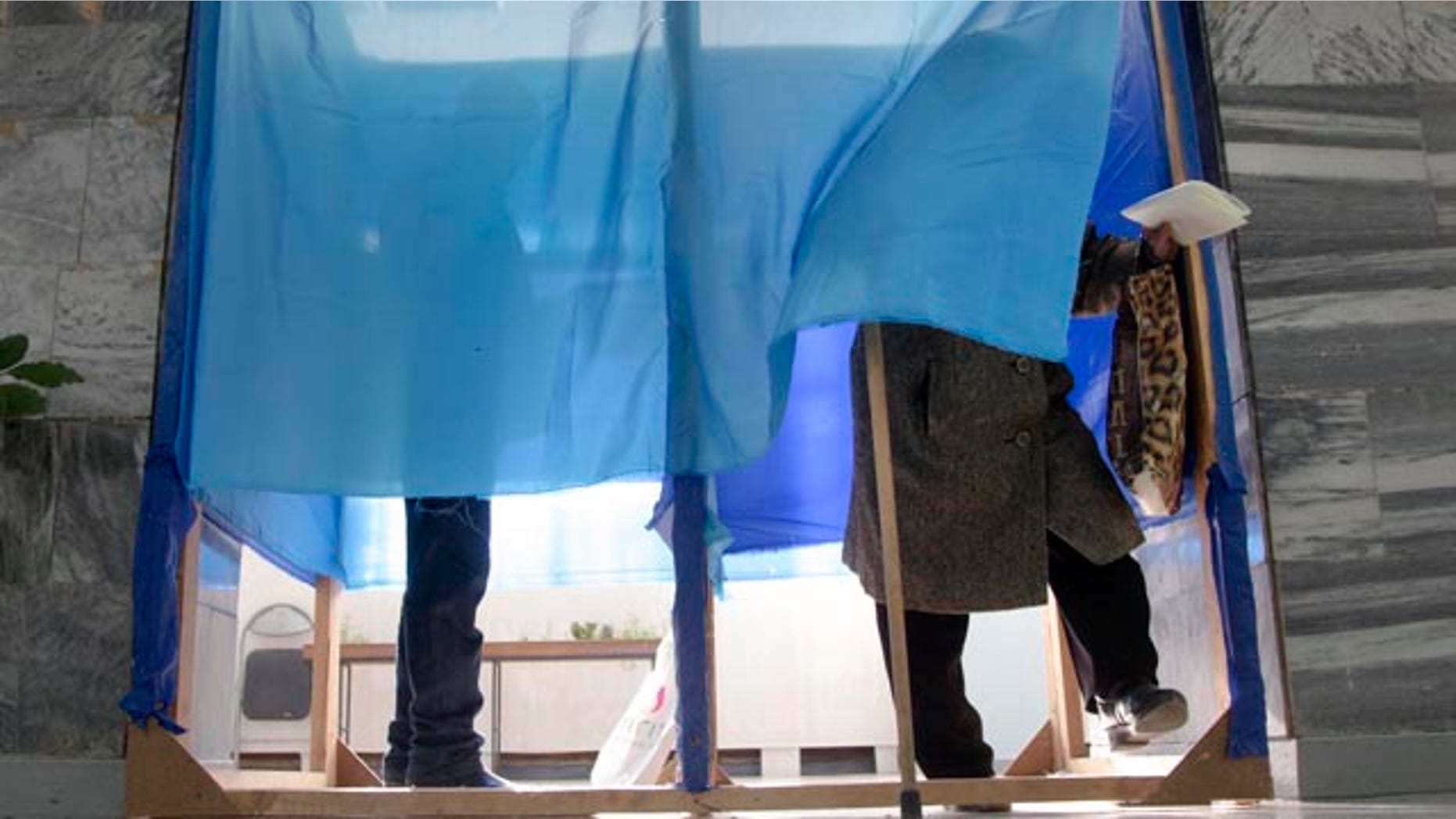 KIEV, Ukraine – Two exit polls indicate that Ukrainian President Petro Poroshenko's party will secure a narrow win in Sunday's parliamentary election, falling substantially short of an outright majority.
The Rating Group Ukraine exit poll said the Poroshenko Bloc won 22.2 percent of the votes and that Prime Minister Arseniy Yatsenyuk's Popular Front party came second at 21.8 percent.
Another exit poll, organized by three Ukrainian research groups, saw the Poroshenko Bloc with 23 percent of the vote and Popular Front in second place at 21.3 percent.
Although they lead rival parties, Poroshenko and Yatsenyuk share pro-Western postures and have campaigned on reform agendas aimed at pulling Ukraine back from the brink of economic ruin.
Preliminary official results are expected Monday.
Rating Group Ukraine's poll showed Samopomich, a recently formed pro-European party that has its base of support in the west of the country, coming third with 14.2 percent of the vote.
The election marks a closing chapter in the reset of the legacy of former President Viktor Yanukovych, who was ousted from power after a wave of street protests that ended in February. That unrest was sparked by Yanukovych's snap decision to put ties with the European Union on hold in favor of deepening trade relations with Russia.
The outgoing parliament was previously dominated by Yanukovych's Party of Regions, which had its main base of support in the heavily Russian-speaking industrial east.
Some supporters of the Party of Regions were viewed as likely to back the Opposition Bloc party, which both exit polls showed with almost 8 percent of the vote, well above the 5 percent threshold needed to enter parliament.