Pro surfer, 16, killed by Irma-generated wave off Barbados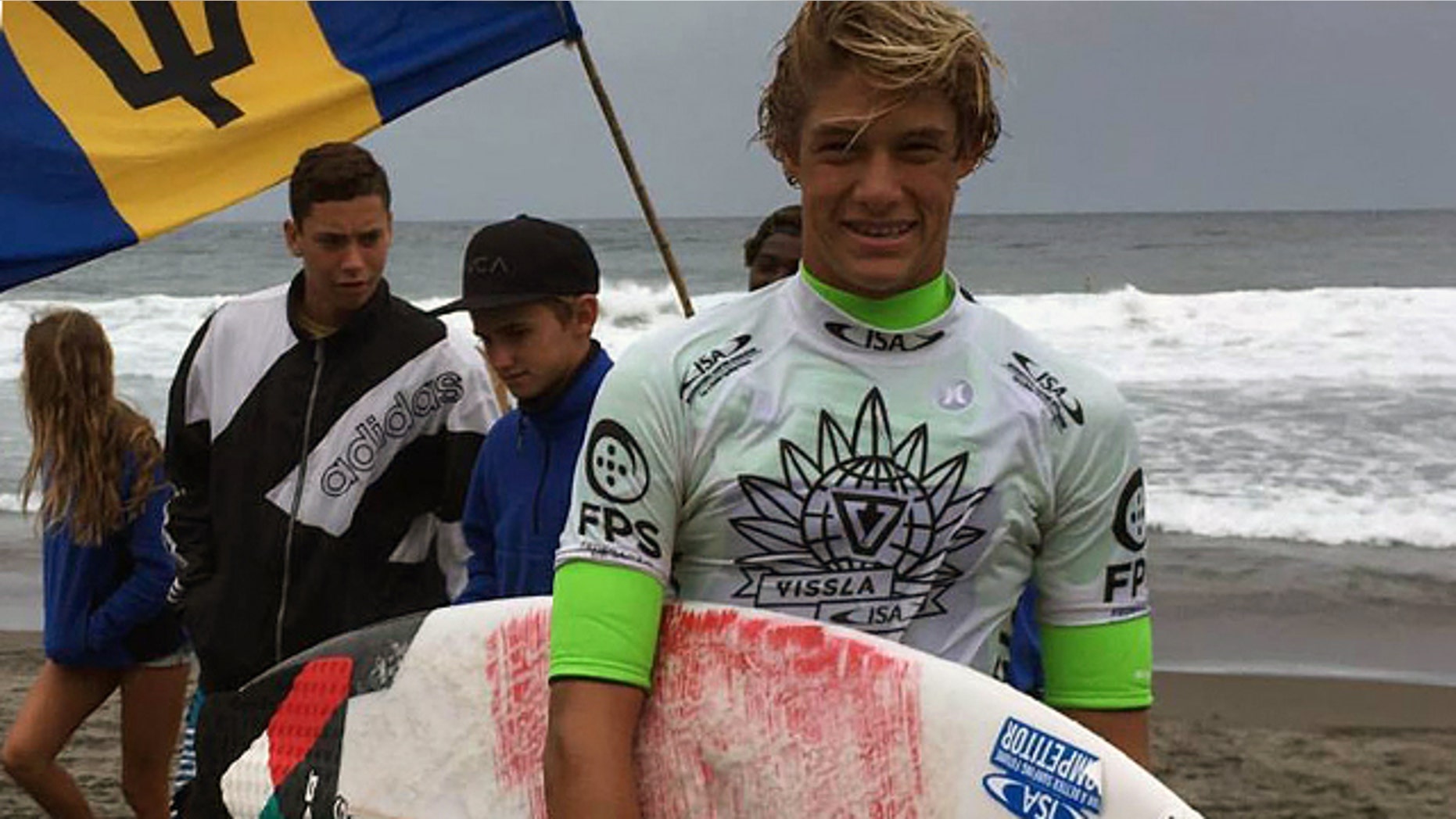 A promising professional surfer from Barbados was knocked off his board and drowned Tuesday while riding waves generated by Hurricane Irma.
The World Surf League said that Zander Venezia, 16, was surfing at a beach called Box by Box on the east coast of the island country when he was knocked over by a wave that closed in on him from both sides  — a so-called "close-out set."
Surf instructor Alan Burke told Surfline magazine  that Venezia was bleeding and unresponsive when he was pulled from the water by fellow pros. Burke added that the teen may have hit his head on the shallow reef when he fell off his board.
"They tried to get him to the beach quickly, which was very difficult," Burke told Surfline. "Box by Box is a tough place to get in and out of, even if you have the ability. There's lots of big rocks around, and some stick out of the water."
Burke added that Venezia's last words were "I just got the best wave of my life!"
While Barbados was not in the direct path of Irma, the Category 5 storm brought high winds and rain to the small island country.
Venezia won the Rip Curl Grom Search in North Carolina in mid-August, and in April he won the National Scholastic Surfing Association regional championships.
He was expected to represent his home country in the 2020 Summer Olympic Games in Tokyo, the first to feature surfing as a sport.