Pro-Russian soldiers take over ferry terminal in east Crimea in Ukraine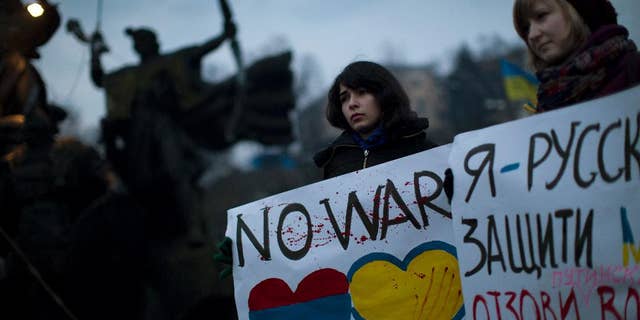 KERCH, Ukraine – Pro-Russian troops have taken over a ferry terminal on the easternmost tip of Crimea, which serves as a common departure point for many Russian-bound ships.
The seizure of the terminal in the Ukrainian city of Kerch, about 20 kilometers (12 miles) by boat to Russia, has exacerbated fears that Moscow is planning to bring more troops into this strategic Black Sea region, as the West debates how to react to the incursions.
Early on Monday, soldiers were operating the terminal. The men refused to identify themselves, but they spoke Russian and the vehicles transporting them had Russian license plates.
Troops that Ukraine says are Russian soldiers have occupied airports in Crimea, smashed equipment at an air base and besieged a Ukrainian infantry base in this peninsula.