Prince William hosts first soccer match at Buckingham Palace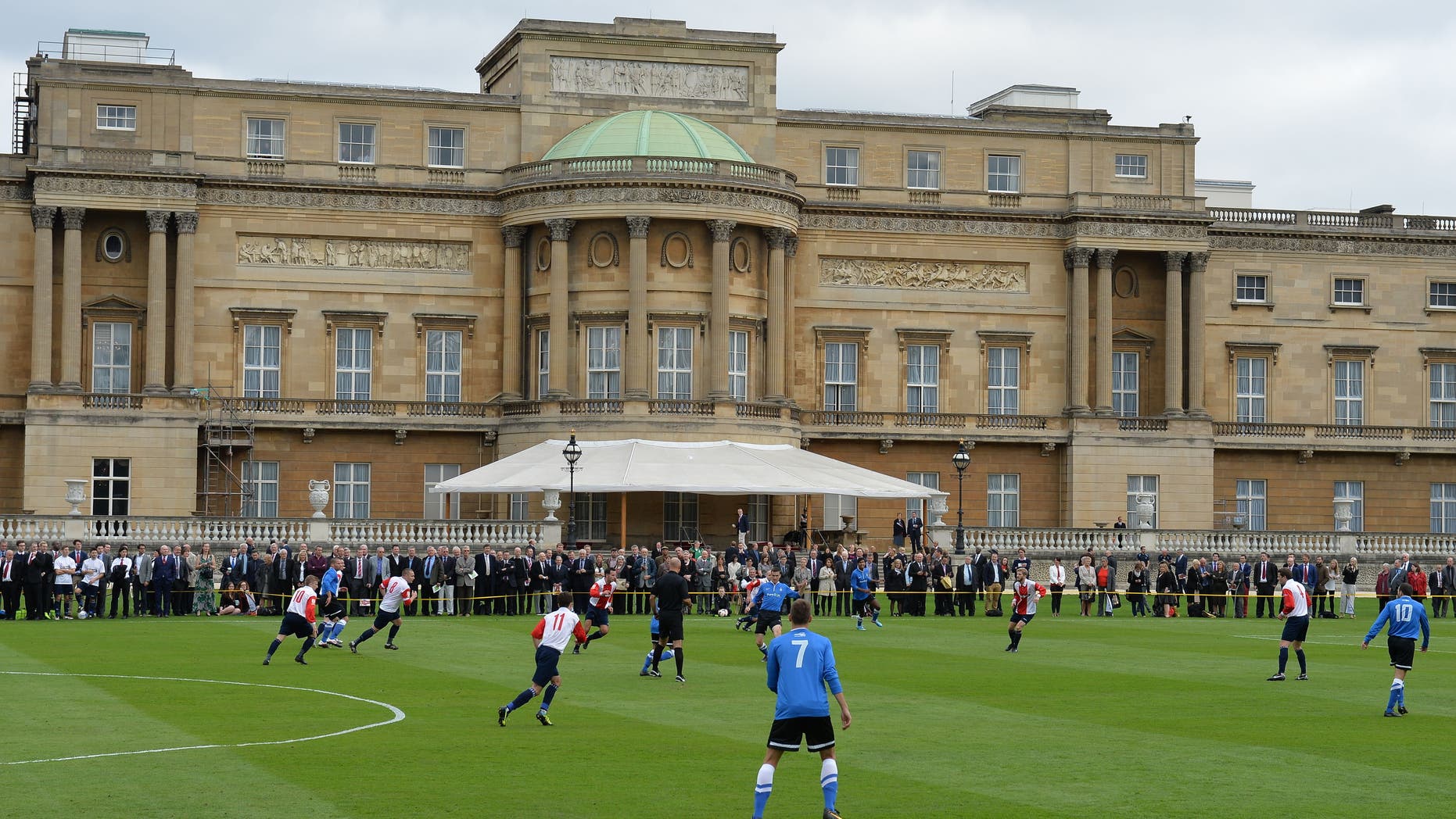 LONDON – It's all well and good to play soccer on the beautiful lawns at Buckingham Palace, but don't break a window.
That was Prince William's message Monday in advance of the first ever competitive match held on the extensive palace grounds.
"I cannot tell you how excited I am that later today we will be playing football (soccer) on my grandmother's lawn," he said before the game. "One warning, though: if anyone breaks a window, you can answer to her."
The game features two amateur teams, Civil Service FC and Polytechnic FC, playing in a Southern Amateur League match.
The soccer pitch was easily accommodated in the 39 acres of gardens, amid lakes and flowerbeds.
William gave medals to 150 soccer volunteers before the game.