Prince Harry will train with Australian army next month before ending military career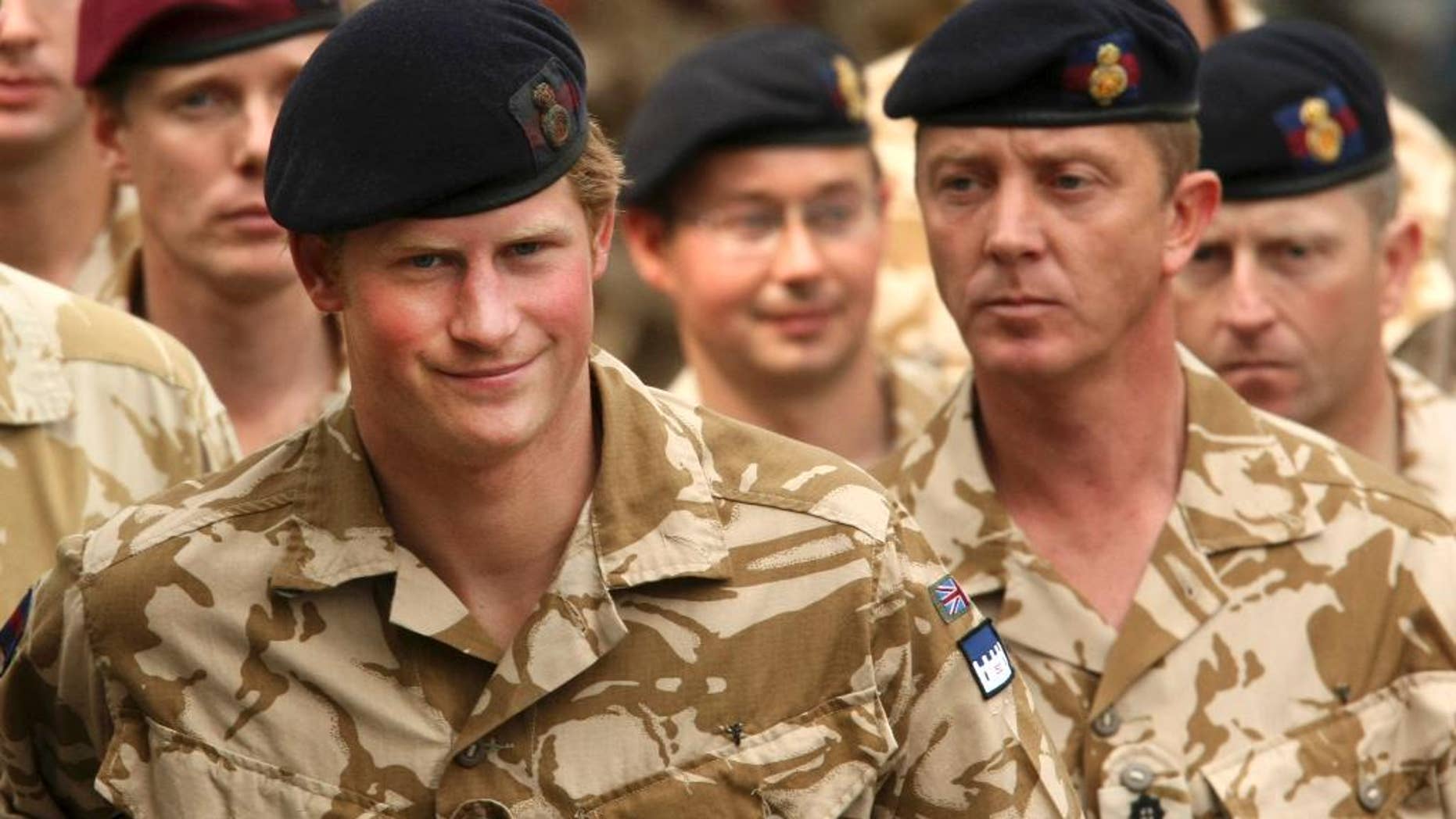 CANBERRA, Australia – Prince Harry will be embedded in Australian army units on the north, west and east coasts of the country during the British royal's hectic four-week secondment to the Australian defense forces next month before he ends his decade-long military career, officials said Tuesday.
Air Chief Marshal Mark Binskin, who is Australia's Defense Force Chief, said that Captain Harry Wales, as he is known in the British Army, will be embedded with a number of Australian army units and regiments in the cities of Sydney, Darwin and Perth.
"We have prepared a challenging program that will see Capt. Wales deploy on urban and field training exercises, domestic deployments, as well as participate in indigenous engagement activities," Binskin said in a statement.
"While all our units are highly capable, we have selected those units that best utilize Capt. Wales' skill sets and give him some experience of the diverse range of capability we have within the ADF," he said.
The Australian tour is an extension of prince's regular British army duties, he said.
The fourth in line to the British throne will also attend centenary commemorations of the World War I Gallipoli campaign in Turkey on April 25.
In a statement confirming he would leave the army in June, Harry said that leaving the army had been "a really tough decision" but he was excited about the future.
"From learning the hard way to stay onside with my Color Sergeant at Sandhurst, to the incredible people I served with during two tours in Afghanistan — the experiences I have had over the last 10 years will stay with me for the rest of my life," he said. "For that I will always be hugely grateful."
Neil James, chief executive of the Australian Defense Association think tank, said the prince would likely be attached at an armed reconnaissance helicopter squadron in the northern city of Darwin and possibly an aviation unit supporting a commando regiment in the east coast city of Sydney.
The west coast city of Perth is the base of the elite Special Air Service Regiment which extensively uses helicopters in training exercises, James said.
Tropical Darwin is also a training hub for U.S. Marines and the base of a predominantly Aboriginal infantry regiment, the North-West Mobile Force, better known as NORFORCE.