Prince Harry honors Princess Diana's fight against landmines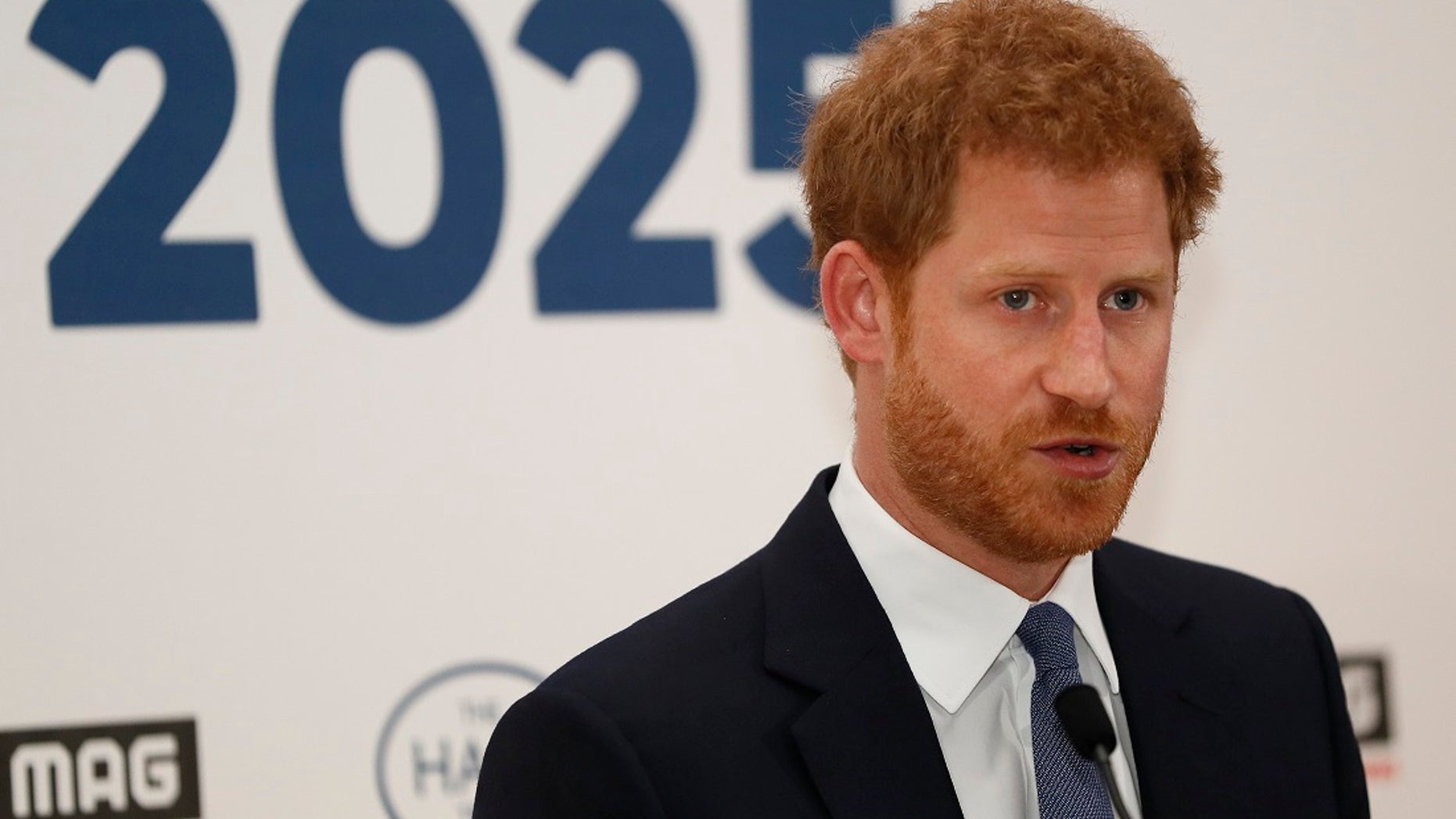 Britain's Prince Harry followed in his late mother's footsteps Tuesday with an impassioned speech supporting her fight to end the use of landmines worldwide by 2025.
Harry spoke during a reception at Kensington Palace to mark International Mine Awareness Day, The Sun reported.
EU LEGISLATORS TELL UK ON BREXIT: NO PARALLEL TALKS
The 32-year-old prince talked about his mother's 1997 visit to Bosnia, where she met with landmine victims.
"She shared their stories with the world and helped campaigners, many of whom are in this room, to change history," Harry said in his speech.
POPE TO MEET WITH UK IMAMS IN BID TO PROMOTE MODERATE ISLAM
Harry echoed Diana's call to end worldwide use of landmines.
"My mother said in a speech, 'Even if the world decided tomorrow to ban these weapons, this terrible legacy of mines already in the earth would continue to plague the poor nations of the Globe. The evil that men do, lives after them,'" Harry said.
Diana had called for an international ban on the deadly devices. She took frequent trips to countries with the most landmines, including Angola, to bring awareness to the issue, The Sun reported.
In the past 20 years nearly 30 countries have been declared Land Mine Free, but more than 60 million people still live near dangerous mines. pic.twitter.com/2xVZyLKxwm

— Kensington Palace (@KensingtonRoyal) April 4, 2017
Just three months before her death, an Anti-Personnel Mine Ban Treaty that stopped the production and use of mines designed to kill people was signed by 128 countries.
Harry continued Diana's pledge by also visiting the same Angolan minefield back in 2013. He partnered with HALO Trust to get rid of mines in Mozambique, which was declared a mine-free country in 2015, according to the organization's website.
Tuesday's speech was followed by an announcement that Britain will triple the amount of funds to combat use of landmines. The money is expected to clear mines equivalent to 20,000 soccer fields.