President Maduro of Venezuela says he's lifting power rationing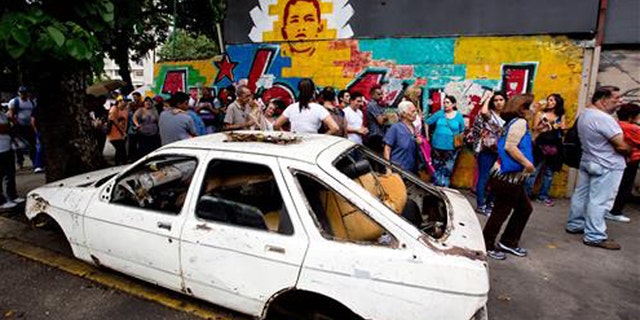 NEWYou can now listen to Fox News articles!
CARACAS, Venezuela (AP) – Venezuelan President Nicolas Maduro says he is lifting electricity rationing that began more than two months ago because a drought had caused low water levels at the hydroelectric dam that provides most of the country's power.
Maduro announced that beginning Monday the government will no longer cut off electricity to much of the country for four hours a day. Only the capital of Caracas and four other states had been spared from the power cuts that were instituted April 25.
Officials had previously reported that a resumption of rain was improving the water level behind the Guri dam, which produces 60 percent of Venezuela's electricity. On June 14, the government ended a two-day work week for civil workers ordered for power conservation and it suspended power cuts on weekends.
Like us on Facebook
Follow us on Twitter & Instagram