PR Campaign Pushed to Bring Israeli Soldier Home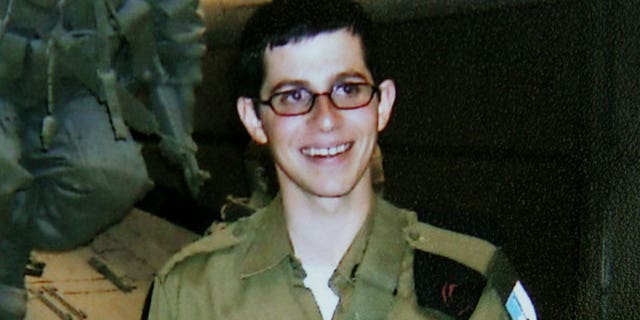 JERUSALEM-- Gilad Shalit's expected release after five years in Hamas captivity owes much to a public relations campaign that turned the Israeli soldier into an icon, portraying him as the nation's son with bumper stickers, billboards and TV ads.
PR firms and communications experts working for Shalit's parents drove a sophisticated campaign that also enlisted celebrities, musicians and an army of thousands of volunteers. It was aimed at pressuring two Israeli prime ministers to negotiate the release of Shalit, captured in a daring cross-border raid by Gaza militants in 2006.
In the end, it was a mix of the publicity efforts and a new flexibility by both Israel and Hamas that sealed the deal, which involves swapping the soldier for 1,027 Palestinians held in Israeli prisons.
The exchange was expected to take place Tuesday.
When he was captured, Shalit was an unknown 19-year-old serving in a tank unit on the Gaza border. The PR campaign made his face one of the most recognizable in the country.
Organizers say that the PR efforts succeeded by fashioning him into the boy next door -- a soldier who, in a country with mandatory military service, could be anyone's child.
"What we did was to strategically identify the main message that was needed to guide the campaign. That message was that Gilad is everyone's son," said Benny Cohen, a partner in Rimon Cohen Sheinkman PR, the Tel Aviv-based public relations firm approached by Shalit's parents in 2007.
The lopsided agreement has sparked a fierce debate among Israelis over the high price, but a poll Monday showed Israelis support the deal overwhelmingly.
The well-oiled campaign helped build that support.
Images of Shalit have hung on billboards, flags and bumper stickers around the country and even, for a time, in New York's Times Square. His family erected a protest tent outside the prime minister's residence in Jerusalem, posting a tally of the days the soldier had been held. The tent became a pilgrimage site for activists and onlookers from around the country.
TV ads plucked at heartstrings, tying Shalit's fate to that of Ron Arad, an Israeli air force navigator who was captured in 1986 after his aircraft was brought down over Lebanon. Arad was seen being taken alive by Lebanese guerrillas but his traces vanished shortly thereafter, fueling a sense among Israelis that a chance to free him was squandered.
Arad's wife, Tami, and other relatives of captured soldiers became well-known public figures as they lobbied the government to take action, but none managed to rouse the intensity seen in the Shalit campaign.
The same fate could await Shalit, the campaign had suggested, if Israel's government did not make a deal for his release.
A national ethos of solidarity in Israel, an "all for one and one for all" mentality necessary in a country with compulsory military service for Jewish citizens, helped the campaign encourage activism on such a large scale.
Cohen, the PR man, said one reason the Shalit campaign drew higher levels of engagement than those for other captive soldiers was the changed media age -- online social networks, for example, played a central role in helping to organize and spread messages.
A number of Facebook pages were created, the largest with over 200,000 members. The campaign was kept afloat by donations, he said, but would not say how much money was spent over the years.
Cohen's PR firm and several others worked pro bono with the family, its campaign headquarters and a legion of volunteers to keep Shalit in the headlines.
In one event, the Israel Philharmonic Orchestra played a free concert to thousands of attendees in a town on the border with Gaza. In another, local celebrities marked Shalit's fifth year in captivity by spending an hour in simulated solitary confinement in a TV studio and having it broadcast live online. One of the country's biggest pop stars, Aviv Geffen, penned a song for Shalit. Last year, thousands turned out for a march across the country dedicated to the soldier.
The campaign was not without its scandals. One fundraiser was indicted for fraud and money laundering for having pocketed money he raised for the cause. Shalit's brother and his girlfriend sabotaged an official Independence Day ceremony -- an Israeli sacred cow -- disrupting the celebrations by brandishing signs and yelling "Gilad is still alive," a campaign mantra.
After seeing the rigidity of former Prime Minister Ehud Olmert, who failed to secure an agreement, "the Shalits turned to the only venue open to them and that was to pressure the government through the media," said political scientist Shlomo Aronson. "They didn't have another way."
It was the tireless efforts of the campaign and the Shalit family -- especially his parents, Noam and Aviva -- that helped force Prime Minister Benjamin Netanyahu's hand, wrote columnist Nehemia Shtrasler in the daily Haaretz this week.
"Without the tent that gave (Netanyahu) no rest, without the elegant harassment of Noam and Aviva Shalit, who spent the holidays on the sidewalk near his home, and without the demonstrations of tens of thousands of Israelis, Gilad Shalit would still be in a Gaza basement," he wrote.