Powerful bomb blast in India's northeast kills 9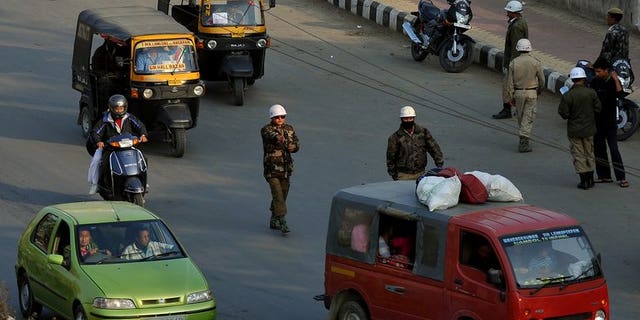 SHILLONG, India (AFP) – A powerful bomb blast in India's restive northeast -- plagued for decades by separatist violence -- has killed nine labourers and injured about 21 other people, police said Saturday.
The explosion took place late Friday in a busy area on the outskirts of Imphal, capital of the state of Manipur, which borders Myanmar.
"The bomb was planted in a makeshift tent and was of high intensity," Manipur police chief M.K. Das told AFP by telephone.
"Nine people have been killed and about 21 injured. The injured have been shifted to local hospitals with multiple wounds."
Doctors said two of the injured were in critical condition.
Police officials said the victims were migrant workers employed by a Kolkata-based company.
The motive for the explosion was not immediately known. No rebel group has yet claimed responsibility.
The remote state has long been affected by insurgent violence and is home to dozens of tribal groups and small guerrilla armies fighting New Delhi's rule.
They often compete against each other in turf wars for dominance in the state.
At least 50,000 people have lost their lives in insurgency-driven violence in six of India's seven northeastern states since the country's independence from Britain in 1947, authorities say.
The militants say the northeast has been largely neglected by India's political leaders, accusing them of focusing only on the development of the country's relatively wealthier eight northern states.