Posada Carriles' Lawyers Cry Entrapment, Prosecutors Play Tapes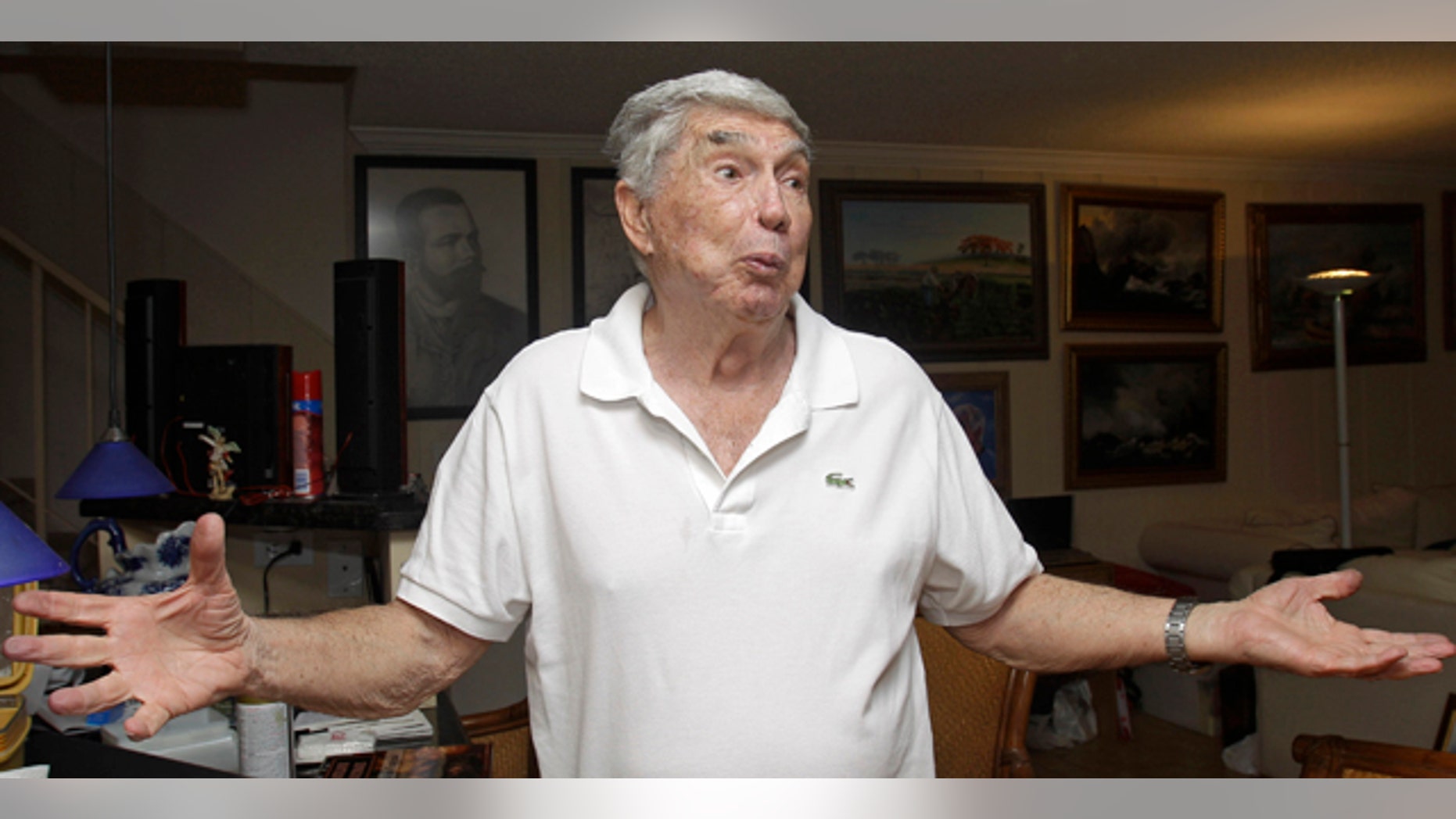 Federal prosecutors say that recorded tapes from a 2005 immigration hearing prove that Cuba's public enemy No. 1, Luis Posada Carriles, is guilty of perjury.  But dense lawyers for the 82-year old counter that U.S. investigators allowed the immigration hearing to go forward merely to build a criminal case.
Lawyers for the former CIA agent charged with perjury and other offenses grilled a government attorney on Tuesday, suggesting she granted their client an immigration hearing only because she was helping federal prosecutors gather evidence they could use to bring criminal charges against him.
Gina Garrett-Jackson, a Miami-based attorney for the Department of Homeland Security, testified that federal authorities were considering pressing charges against anti-Castro militant Luis Posada Carriles even as they prepared to interrogate him during an immigration hearing in 2005.
Posada, 82, is charged with 11 counts of perjury, obstruction and naturalization fraud — accused of making false statements under oath during immigration interviews in El Paso, after he sneaked into the United States and sought political asylum. Prosecutors say he lied about how he reached American soil and failed to acknowledge his role in 1997 Cuban hotel bombings.
Garrett-Jackson questioned Posada during those immigration proceedings over three days in August 2005, and defense attorneys contend she knew Posada wouldn't be granted asylum but allowed him to submit to the hearing so federal prosecutors could gather evidence against him.
Even though the immigration proceedings were a civil matter, Garrett-Jackson testified that she spoke to DEA and FBI agents while preparing to question him and e-mailed U.S. attorneys about possible criminal charges — though prosecutors showed little interest in pursuing them. She said that was part of normal government protocol.
Garrett-Jackson also said she tried to set up a conference call to discuss criminal charges against Posada but could not recall if it ever took place. She acknowledged writing an e-mail in January 2006 that said the FBI wanted notice if Posada was ever freed from prison while the immigration proceedings against him continued because, "I think they intend to take him into custody."
Posada was ultimately charged, but only for making false statements during the immigration hearings.
Asked repeatedly during cross-examination, Garrett-Jackson denied accusations of entrapment, saying she was only doing her job in fully preparing for the hearings with Posada.
Garrett-Jackson's testimony is important because it illustrates the lies under oath the government is accusing Posada of telling. On the stand last week, she read from transcripts of the immigration hearings and jurors also heard tapes of the sessions. Posada said he paid a smuggler to escort him through Mexico and into Texas, but prosecutors maintain he actually sailed from a resort near Cancun to Miami.
Garrett-Jackson also was heard pressing Posada about his role in about a dozen bombs that rocked tourist hotels and one restaurant in Havana in 1997, killing Italian tourist Fabio di Celmo. She asked him about 1998 interviews with The New York Times in which he claimed responsibility for the bombings.
During the immigration hearings, Posada denied involvement and said he didn't know what he was claiming responsibility for in the Times interviews because they were conducted in English, a language he doesn't understand. Past CIA reports on Posada indicate he can speak English.
Posada's attorneys do not dispute what was said on the tapes but have tried to raise doubts about Spanish-to-English translations that may have muddled the questions Posada was answering.
His trial is scheduled to resume Wednesday.
Based on reporting by the Associated Press.
Follow us on twitter.com/foxnewslatino
Like us at facebook.com/foxnewslatino