Portugal reduces budget deficit, eyes return to debt market as cutbacks pay off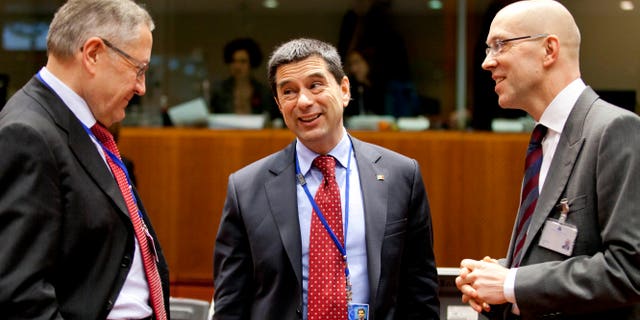 LISBON, Portugal – Portugal's finance minister says his government's budget deficit likely fell below the target of 5 percent of GDP last year, reflecting successful measures to cut spending.
Vitor Gaspar told Portuguese media in Brussels on Tuesday that the country may soon seek to borrow money on international markets again as investor confidence in the country returns.
In 2011, investors demanded increasingly higher rates to lend money to Portugal amid concerns over the country's meager economic growth and high deficit. That forced Portugal to demand a €78 billion ($104 billion) bailout in May 2011.
The yield, or interest rate, on Portugal's 10-year bonds on the secondary market fell to 5.86 percent Tuesday, the lowest in more than two years, according to financial data provider FactSet.