Pope to install 1st batch of new cardinals Feb. 22, but hasn't yet revealed who they are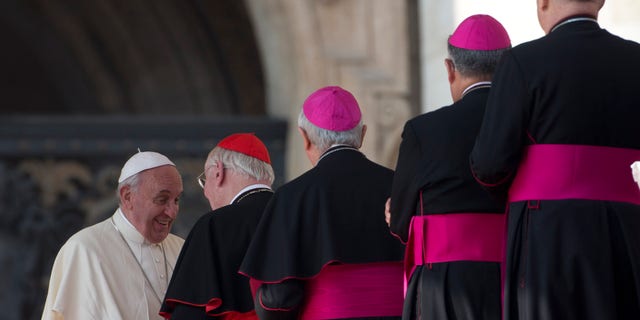 VATICAN CITY – Pope Francis has decided to install his first batch of cardinals on Feb. 22 — but he hasn't let on who will join the club of red-hatted churchmen who will one day elect his successor.
Vatican spokesman the Rev. Federico Lombardi said Thursday that the ceremony to elevate the cardinals would be held on the Feast of the Chair of St. Peter — a frequent date for cardinal-making ceremonies, known as consistories.
In the past, popes would announce the dates for consistories at the same time that they announced the names of the new cardinals themselves.
Lombardi said Francis decided to announce the date now — and the names later — to give existing cardinals more time to arrange their schedules to be in Rome for the ceremony.