Pope, prelates get crash course in sex from people who should know: married Catholic couple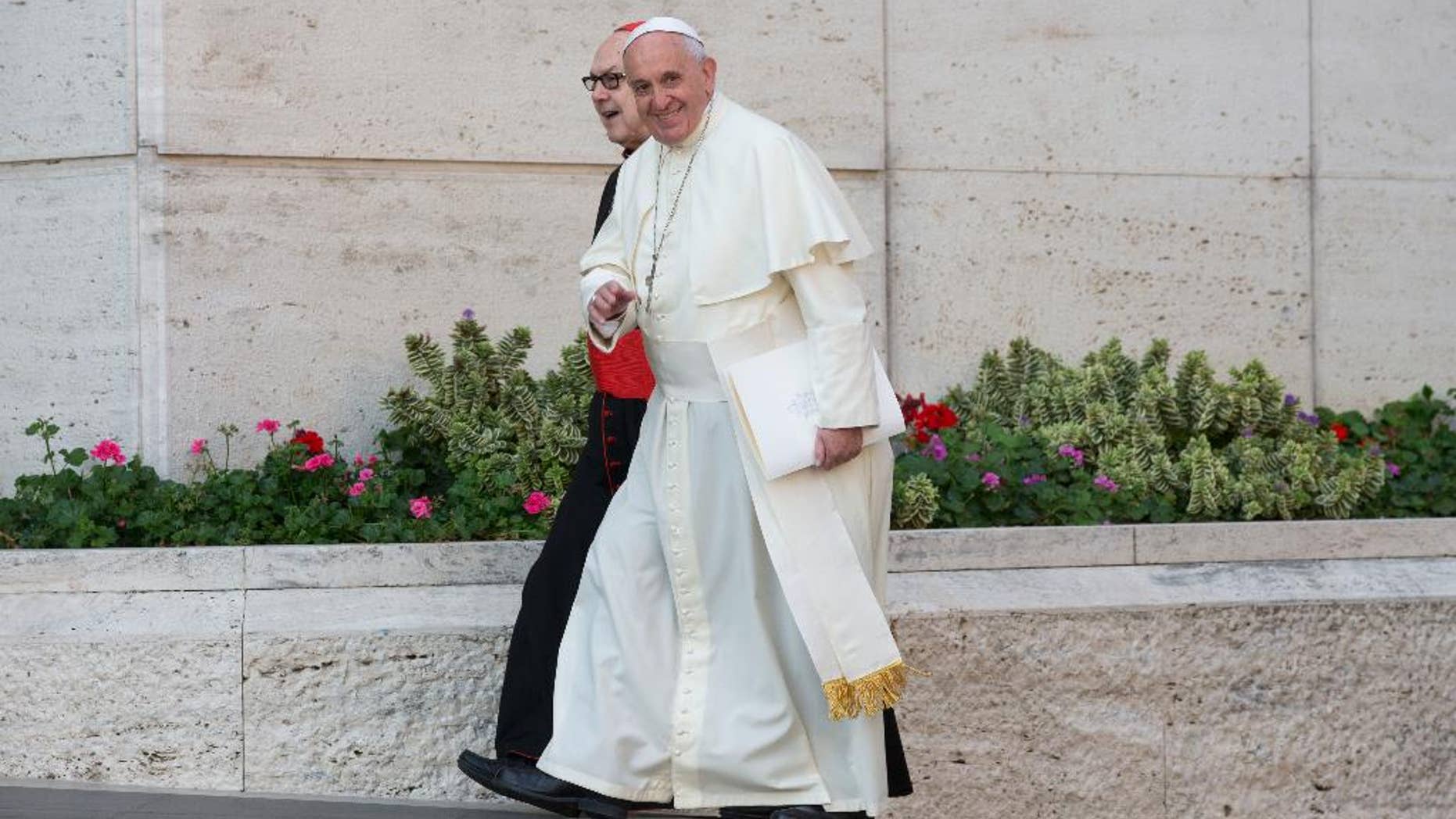 VATICAN CITY – Pope Francis, cardinals and bishops from around the world have gotten an unexpected lecture on the joys of sex, from a Catholic couple brought in to talk about what makes a marriage last.
Ron and Mavis Pirola, parents of four from Sydney, Australia, told a Vatican gathering of some 200 prelates that great marriage boils down to great sex.
The couple, among a half-dozen to address the closed meeting Monday, told the prelates in a joint statement: "The little things we did for each other, the telephone calls and love notes, the way we planned our day around each other and the things we shared were outward expressions of our longing to be intimate with each other."
The audience of celibate men was a bit taken aback.