Pope on attacks: Afghan people suffering inhumane violence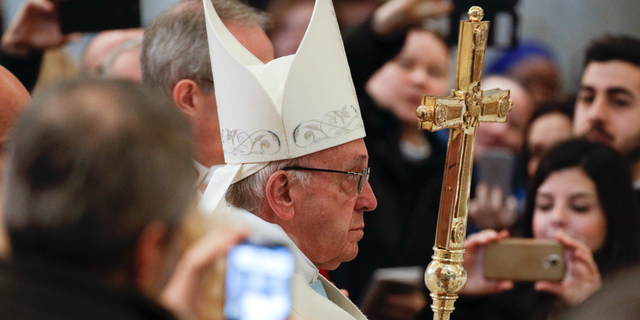 VATICAN CITY – Pope Francis is decrying terror attacks in Afghanistan and asking how much longer people there must suffer such "inhumane" violence.
Francis, in remarks to faithful in St. Peter's Square Sunday, denounced the suicide bombing that killed more than 100 in Kabul a day earlier and another recent deadly strike in the Afghan capital.
Lamenting the "terrible terror massacre" in Kabul on Saturday, he noted that just days earlier there was another grave attack which "sowed terror and death in a large hotel" there.
He asked: "For how long will the Afghan people have to put up with this inhumane violence?"
Francis led a moment of silent prayer for the victims and their families and "for all those in that country who continue to work to build peace."