Pope Francis to visit Benedict next week at papal retreat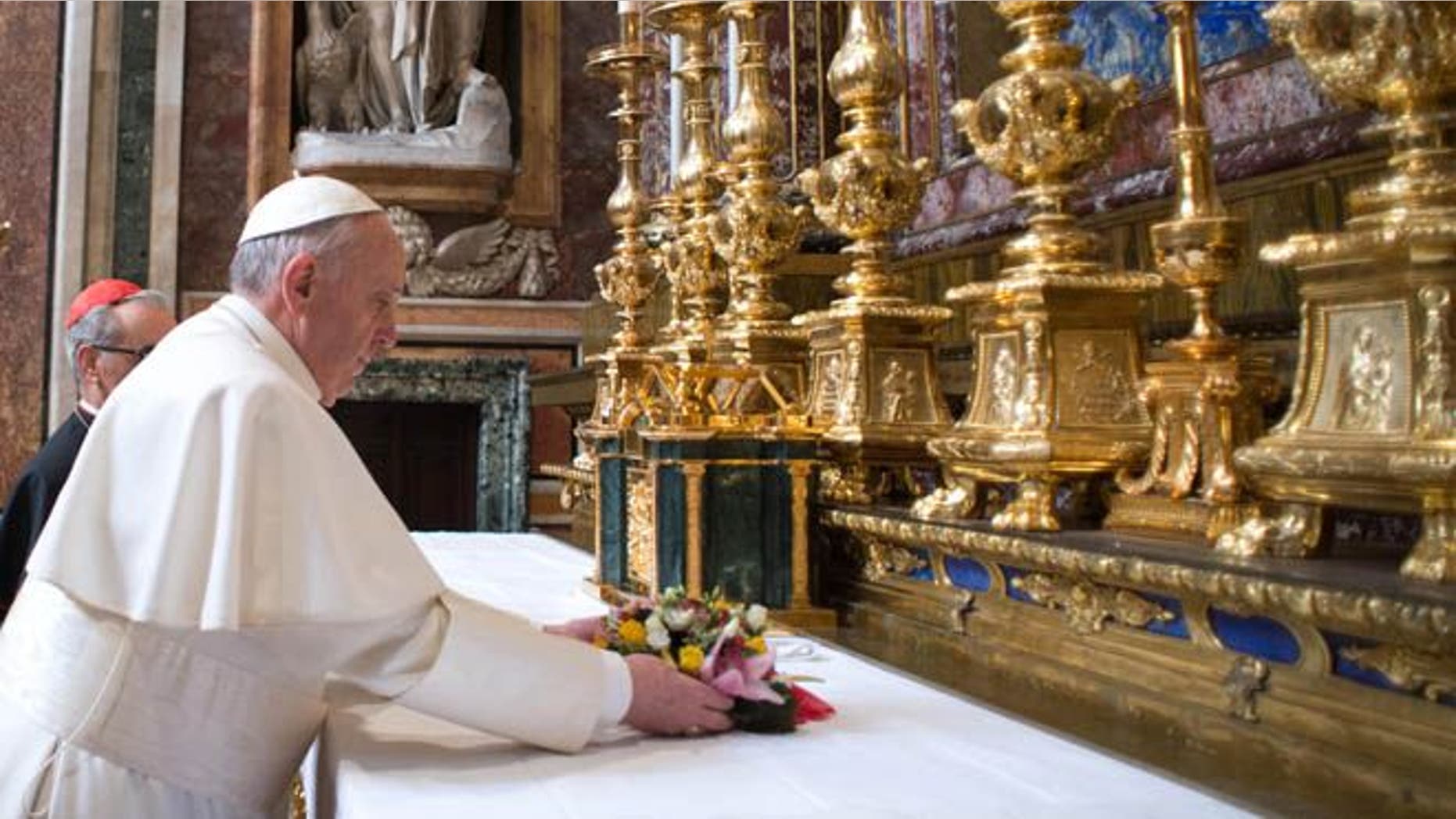 VATICAN CITY – Pope Francis will visit his predecessor at the papal retreat at Castel Gandolfo next Saturday in a historic encounter that brings together the new pope and the first pope to resign in six centuries, the Vatican said in an announcement that outlines the church rites and political meetings for the first days of the papacy.
Among the talks, the Vatican said Saturday, will be a session with the president of Francis' homeland Argentina on Monday, the eve of his formal installation as pontiff. The pope has sharply criticized Christina Fernandez her support for liberal measures such as gay marriage and free contraceptives.
But the most closely watched appointment will be Francis' journey next Saturday to the hills south of Rome for lunch with Benedict XVI, who set in motion the stunning papal transition with his decision become the first pope in 600 years to step down. The meeting will be private, but every comment and gesture on the sidelines will be scrutinized for hints of how the unprecedented relationship will take shape between the emeritus pontiff and his successor.
Benedict has been out of the public eye since officially leaving the papacy on Feb. 28 and the Vatican dismissed any suggestion that the former pope helped shaped the discussions inside the secret gathering of cardinals that selected Buenos Aires Archbishop Jorge Bergoglio on Wednesday as the first pontiff from Latin America. Vatican officials said there was no contact between the papal electors and Benedict before the conclave.
Benedict has promised to remain outside church affairs and dedicate himself to prayer and meditation. Pope Francis, however, has not been reluctant to invoke Benedict's legacy and memory in both an acknowledgment of the unusual dimensions of his papacy and also a message that he is comfortable with the situation and is now fully in charge.
World leaders and senior international envoys, including Vice President Joe Biden, are expected on Monday for the formal installation of Pope Francis. It offers the new pope his first opportunities to flex his diplomatic skills as head of Vatican city-state. But the most potentially sensitive talks could come with Fernandez after years of open tensions over the then-archbishop's strong opposition to initiatives that led Argentina to become Latin American country to legalize gay marriage. He also opposed -- but failed to stop -- Fernandez from promoting free contraception and artificial insemination.
On Saturday, thousands of people gathered for Francis' meeting with journalists, media workers and their guests.
Francis charmed the crowd with his informal manner, tossing off jokes and giving glimpses inside the conclave that made him pope.