Pope Francis' Sex Abuse Panel To Develop Accountability Strategy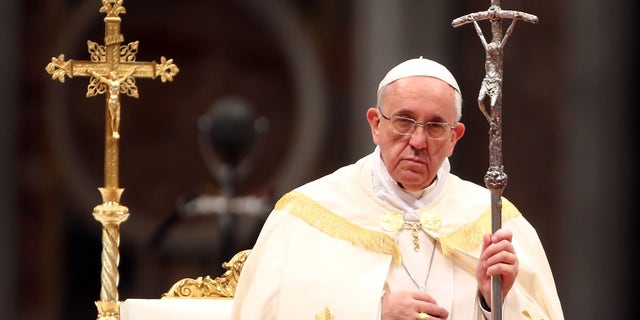 VATICAN CITY (AP) – Members of Pope Francis' sexual abuse advisory board said Saturday they will develop "clear and effective" protocols to hold bishops and other church authorities accountable if they fail to report suspected abuse or protect children from pedophile priests.
Victims groups have long blasted the Vatican for refusing to sanction any bishop or superior who covered up for priests who raped and molested children. They have listed accountability as one of the core issues facing Francis and a key test for his new advisory board.
Francis announced the creation of the commission last December and named its members in March after coming under initial criticism for having ignored the sex abuse issue. The commission's eight members — four of whom are women — met for the first time this week at the pope's Vatican hotel to discuss the scope of their work and future members.
Briefing reporters Saturday, Cardinal Sean O'Malley, the archbishop of Boston, said current church laws could hold bishops accountable if they failed to protect children. But he said those laws hadn't been sufficient to date and that new protocols were needed.
"Obviously our concern is to make sure that there are clear and effective protocols to deal with the situations where superiors of the church have not fulfilled their obligations to protect children," O'Malley said.
Victims groups have long cited the case of O'Malley's predecessor in Boston, Cardinal Bernard Law, who resigned in disgrace as archbishop after the sex abuse scandal exploded publicly there in 2002 and Law was shown to have covered up for notorious child rapists. But Pope John Paul II then appointed Law to the plum assignment as archpriest of one of the Vatican's four major basilicas in Rome. Even today, another U.S. bishop remains in office despite having been convicted of misdemeanor failure to report suspected child abuse.
Marie Collins, a committee member and Irish survivor of sexual abuse, said she came away from the inaugural meeting of the commission "hopeful," primarily because the issue of accountability was addressed straight on.
"I know there are many survivors around the world who are hoping, and have great expectations of this commission," Collins said. "And what I can say so far is you can't make concrete promises. But as a survivor myself, I am hopeful that we are going to achieve what is hoped for."
That said, much remains to be done. The commission still has no founding statutes. Its independence within the Vatican bureaucracy is unclear. Neither a new date for a future meeting nor a timeline for drafting the protocols were set. And commission members hail mostly from the industrialized world, whereas comprehensive church abuse policies lag largely in the developing world.
O'Malley said he hoped to broaden the membership to reflect the universal church, specifically because so much of what the commission must do is educate church officials about the problem in places where the scandal hasn't yet exploded.
"There is so much ignorance around this topic, so much denial," O'Malley said.
He said the commission might also offer advice to national bishops' conferences to improve their own guidelines for handling abuse cases. Recently, the Italian bishops' conference released their guidelines and said they had no legal obligation to report suspected abuse to police. O'Malley said the church's response shouldn't depend on legal obligations, but rather "moral obligations" to report suspected abuse.
The commission met on the eve of a U.N. committee meeting in Geneva in which the Vatican is expected to come under a second round of criticism for its handling of abuse. A U.N. committee monitoring implementation of a key treaty on children's rights blasted the Holy See earlier this year, accusing it of systematically placing its own interests over those of victims by enabling priests to rape and molest tens of thousands of children through its own policies and code of silence.
Follow us on twitter.com/foxnewslatino
Like us at facebook.com/foxnewslatino