Pope Francis calls Spanish sex abuse victim in case where 3 priests, layman arrested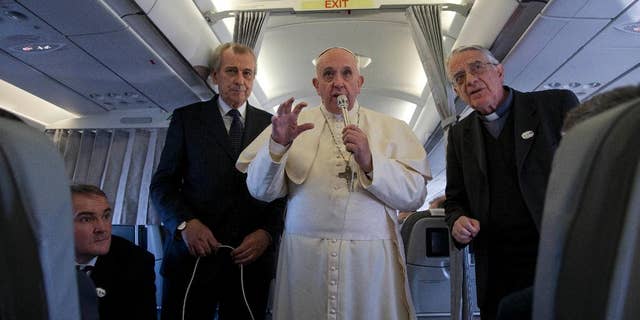 ROME – Pope Francis says he personally called a Spaniard who said he was sexually abused by a priest and urged him to report it to the diocese.
Three priests and a layman were arrested Monday in connection with the case in the southern city of Granada.
Francis, speaking to reporters while returning home from Strasbourg on Tuesday, says he received a letter from the alleged victim and then phoned him, telling him to go to the Granada diocese in person to report the abuse that took place about 10 years ago. Francis says he wrote to the bishop and urged him to launch an investigation.
The pope says the case is causing him "great pain ... But the truth is the truth and we can't hide it."