Pope Francis answers a new calling: Catholic Church's iPad app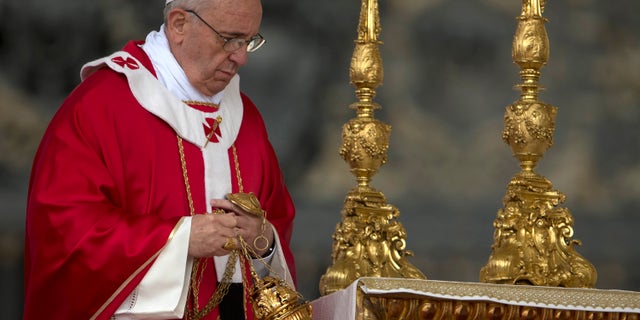 This apple has nothing to do with Adam.
The Catholic Church unveiled a new iPad application this week, intended to keep the faithful abreast of Vatican comings-and-goings, as well as other news from the church's missions throughout the world.
[pullquote]
Called the MISSIO App, the new software debuted during a ceremony hosted this week by newly-minted Pope Francis in the Vatican's Clementine Hall, according to the Catholic News Agency, or CNA.
"I push here?" the Pope reportedly asked, when presented with an iPad from Father Andrew Small, U.S. national director of the Pontifical Mission Societies.
"As soon as the Holy Father hit the button, a little notice came across the top …and it said, 'Pope Francis has unlocked the MISSIO App,'" the Rev. Small told CNA. "He sort of looked a little bit surprised."
The app is reportedly available in English, Spanish, Italian, German, French, Portuguese, Chinese and Arabic.
"I was quite anxious that we were going to get the signal and it was all going to work," Small told CNA.
The MISSIO App was reportedly developed by Little iApps and is available for free in the iTunes App Store and on Google Play.
The Pope is putting "the missionary Gospel in the pockets of millions of people, young and old, rich and poor, believer and searcher," Small reportedly added. "Ever since his election, Pope Francis has reached far beyond the Vatican, touching people's lives in simple and meaningful ways."