Pope doesn't like traveling, does it to sow 'seeds of hope'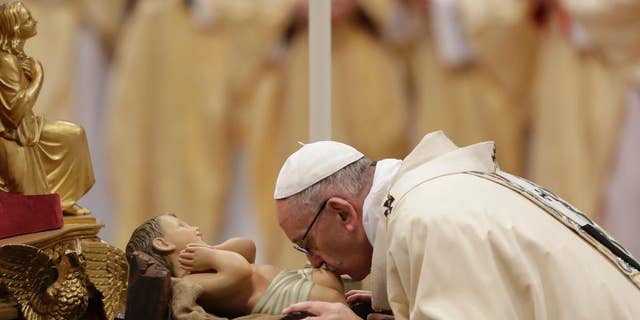 VATICAN CITY – Pope Francis has confessed that he really doesn't like to travel.
But Francis added in the interview published Sunday in La Stampa daily that because he's pontiff he feels he must go on trips to "encourage the seeds of hope."
The interview is part of a series of reflections in a book being published this week in Italian titled "In Viaggio" (On a Trip), about Francis' pilgrimages since becoming pontiff in 2013 to Asia, North and South America and Africa. In Europe, he has made quick trips to Lesbos, Greece, and Lampedusa, Sicily, places hosting migrants rescued at sea.
He said that he told his security detail from the start that he'd refuse closed, bulletproof popemobiles because he'll only travel if he can have human contact.