Pope digs deeper into roots of Chile sex abuse scandal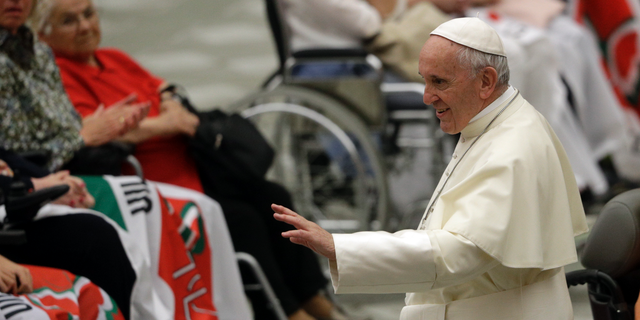 NEWYou can now listen to Fox News articles!
VATICAN CITY – Pope Francis is digging deeper into the roots of Chile's sex abuse scandal by meeting with a group of priests who were trained in a cult-like Catholic community and suffered psychological and sexual abuse there.
Francis celebrated Mass on Saturday with three priests trained by the Rev. Fernando Karadima, a powerful preacher in Chile who was sentenced by the Vatican in 2011 to a lifetime of penance and prayer for having sexually and spiritually abused young parishioners through an abuse of power.
The Vatican said the Mass and weekend meetings would help the pope understand life inside Karadima's El Bosque community, which generated some 30 priests and four bishops over the years. Francis wants to help the priests heal "once they become conscious of their own wounds."