Polish president's coffin held someone else's body, investigators say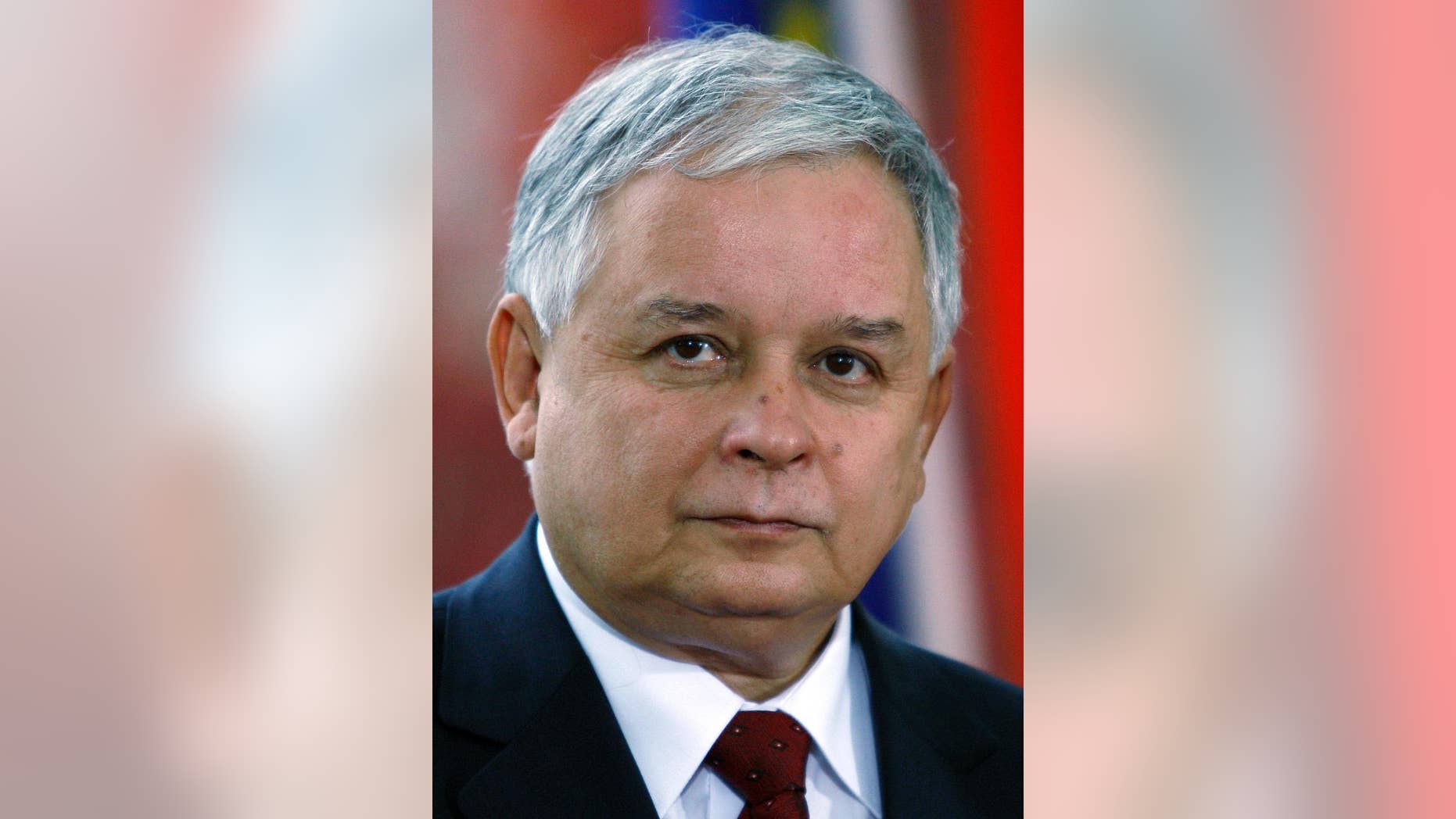 The widow of a senior Polish official killed with scores of others in a 2010 plane crash accuse the Russians of "displaying a filthy attitude towards our dead" after the reinvestigation of the crash yielded disturbing results.
Prosecutors announced Thursday that parts from the wrong bodies had been found in 12 of 24 coffins reopened so far, including that of president Lech Kaczynski, which had parts from two other victims, Reuters reports.
It's not clear how big the body parts involved are, but they're not all tiny: Authorities say the coffin of archbishop Miron Chodakowski held his top half and the bottom half of Gen. Tadeusz Ploski.
The other half of Ploski was in his own coffin, but it's unclear where the rest of Chodakowski is.
The officials were killed when their plane crashed in thick fog in western Russia.
The Polish government says the 83 planned exhumations, which began after errors were found in forensic documents sent back with the bodies by Russia, will be finished by next April, the BBC reports.
The findings show that in the Russian postmortems, there was "nonchalance in the best case, and ill will in the worst case," says Magdalena Merta, widow of culture ministry official Tomasz Merta. The new investigation was ordered by the ruling Law and Justice Party, which is led by Jaroslaw Kaczynski, twin brother of the deceased leader.