Polish president signs disputed budget, win for ruling party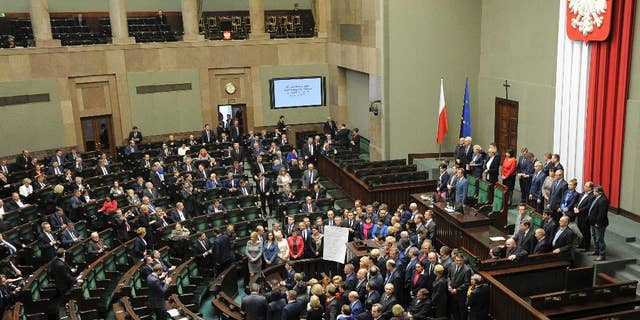 NEWYou can now listen to Fox News articles!
WARSAW, Poland – Poland's president has signed into law the 2017 budget, which the centrist opposition denounces as illegal.
The budget has been the focus of a bitter dispute between the populist ruling Law and Justice party and the opposition parties Civic Platform and Modern, which say the way it was passed by the lower house of parliament on Dec. 16 was illegal.
They staged a blockade of parliament for nearly four weeks demanding a repeat vote but gave up their protest this week.
Still, they appealed to President Andrzej Duda to not sign it and instead send it to the Constitutional Tribunal for review.
Duda, who is aligned with the ruling party, signed the budget Friday.