Polish PM vows aid to survivors of apartment collapse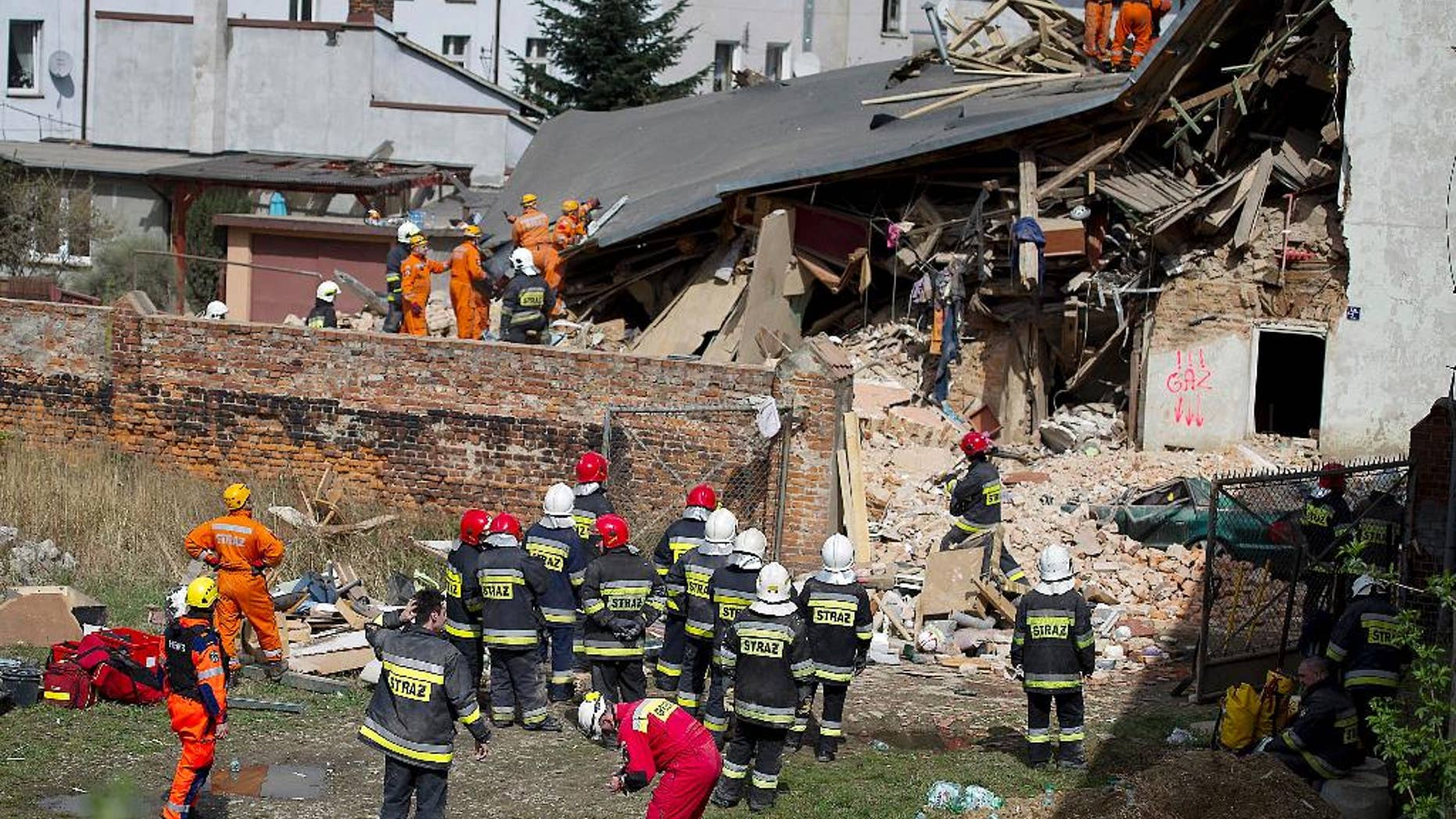 WARSAW, Poland – Poland's prime minister has vowed to provide financial and other aid to the survivors of an apartment building collapse that left six people dead and four injured.
Prime Minister Beata Szydlo came to the site of Saturday's collapse in the southwestern town of Swiebodzice (Shvyeh-'boh-tchi-tseh) and promised state aid to the survivors.
Swiebodzice Mayor Bogdan Kozuchowicz said Sunday that some children were orphaned in the collapse and five families were left homeless.
A team of construction experts is trying to determine what caused the recently renovated pre-World War II building to collapse.
Firefighters at the site initially said it might have been caused by a gas explosion.