Polish opposition activist Frasyniuk detained and charged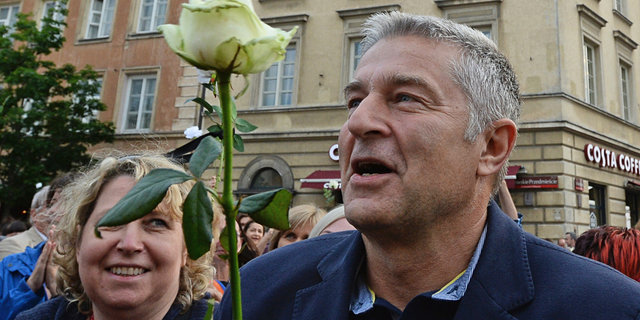 WARSAW, Poland – A Polish opposition activist and Solidarity-era hero has been briefly detained, handcuffed and charged with his role in obstructing a pro-government demonstration last year.
Police detained Wladyslaw Frasyniuk early Wednesday at his home in Wroclaw, in the southwest, and brought him before a prosecutor.
It was the latest confrontation between Poland's conservative authorities and the 63-year-old national icon, who believes the current authorities are eroding the democracy that he fought for in the 1980s.
In an act of civil disobedience, he has refused previous summons over blocking the pro-government demonstration in April 2017.
On Wednesday he also refused to testify to prosecutors, telling reporters later that one "does not talk with an oppressive power, one fights to remove it."