Police Receive Bomb Threat Before Turkish President's Speech at German University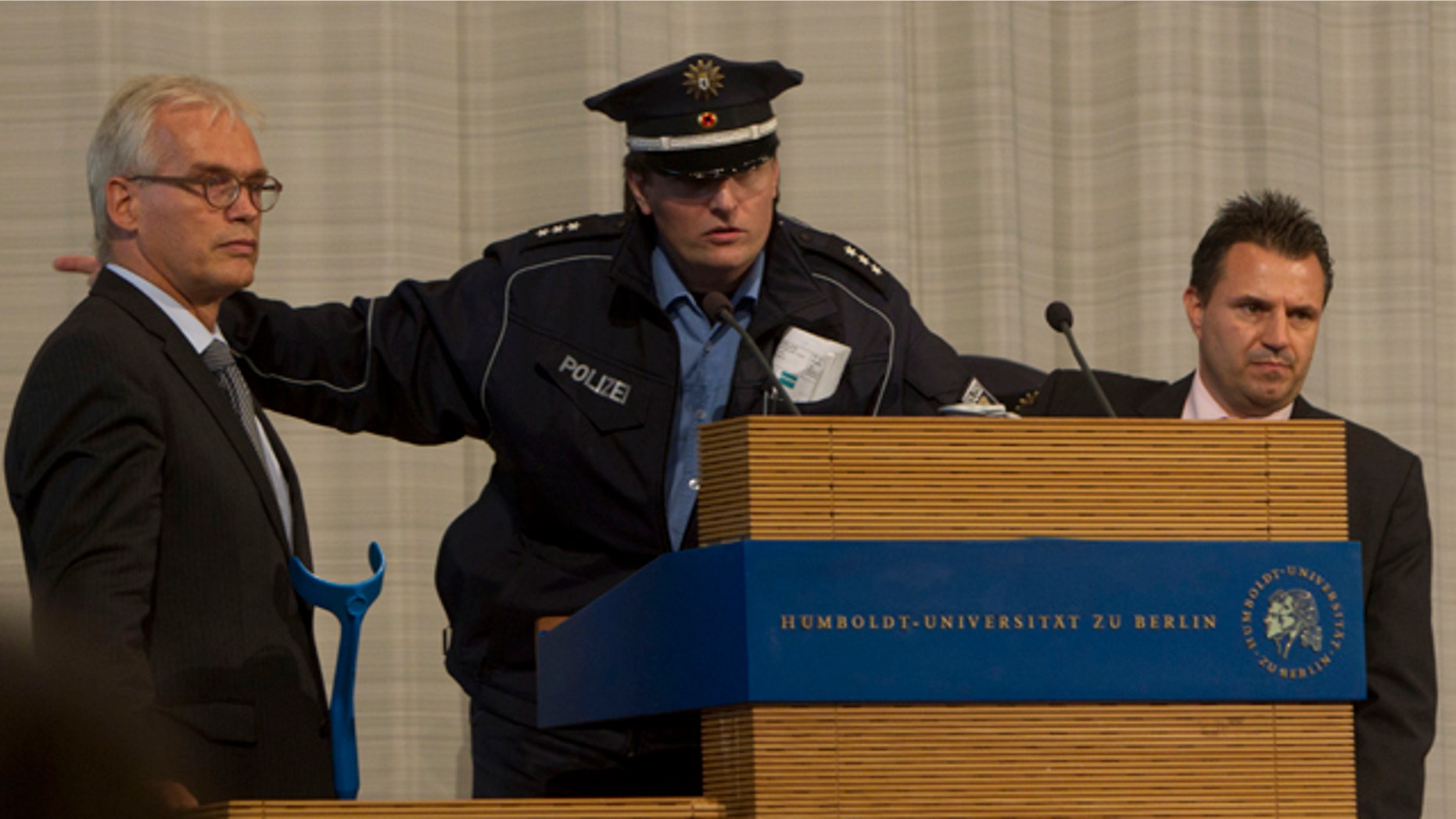 BERLIN – Berlin police cleared a university where Turkish President Abdullah Gul was due to speak after receiving a bomb threat Tuesday.
Police asked people to leave the auditorium at Humboldt University, on downtown Berlin's Unter den Linden boulevard, shortly before Gul was to deliver a speech on Turkish-German relations.
The alert came after a caller to the police emergency number made a bomb threat and said "people should be taken to safety," police spokesman Guido Busch said.
Police searched the building but found nothing untoward. Gul's speech was delayed, but not canceled.
The Turkish president was due at a state banquet Monday evening at German President Christian Wulff's Bellevue palace.
Gul held a meeting with Wulff earlier Monday, saying that "Turkey can make a major contribution to Europe."
Turkey aims to join the European Union but faces some skepticism. German Chancellor Angela Merkel has argued for it to be granted "privileged partnership" rather than full membership.