Police raid railway offices in Canada crash probe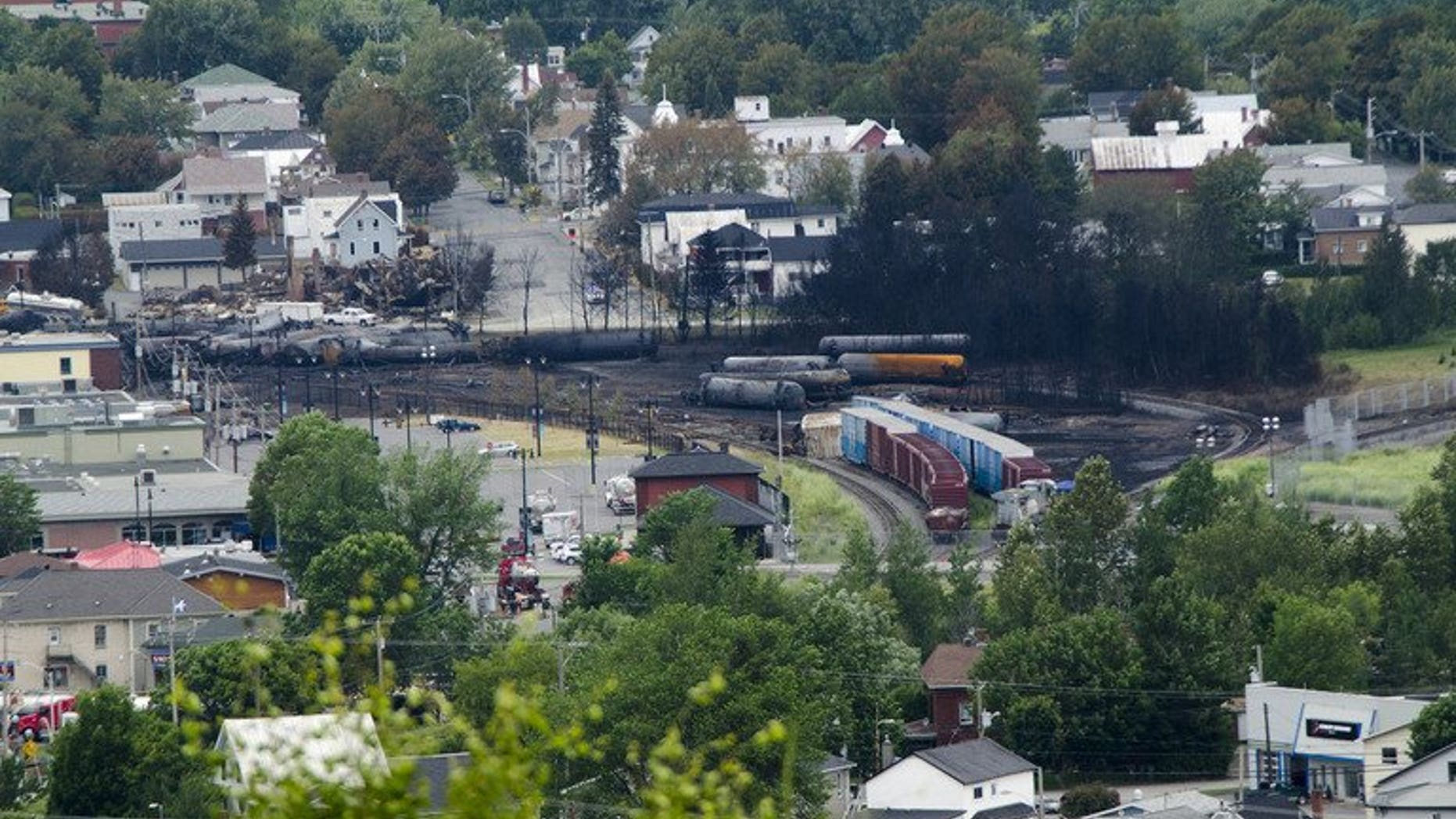 OTTAWA (AFP) – Police on Thursday raided the Canadian regional office of the Montreal, Maine & Atlantic (MMA) railway, looking for evidence in a criminal investigation of a train derailment that killed 47 people.
More than a dozen Quebec provincial police officers and representatives of other agencies were involved in the search of the offices in Farnham, southwest of Montreal.
Police inspector Michel Forget told a press conference they were "looking for evidence to support criminal charges."
He said the ongoing search had so far resulted in "some evidence being collected," though he did not specify what.
On July 6, an MMA train parked overnight at a nearby town slipped away, derailed and exploded, flattening part of the picturesque town of Lac-Megantic and killing 47 people.
The railway's chairman has said the disaster appeared to have been caused by an engineer's failure to properly set hand brakes on the train.
Authorities meanwhile hinted that charges of criminal negligence were pending against either the conductor, the company, or both.
The train was carrying crude oil from the Bakken shale fields of North Dakota in 72 tanker cars near the Canada-US border to an Irving Oil refinery in New Brunswick.
Police questioned the company's chairman Ed Burkhardt when he visited the crash site on July 10.
The town meanwhile is demanding that MMA pay for the clean-up costs, which have already topped Can$4 million ($3.9 million).