Police operation in Paris to arrest garbage collectors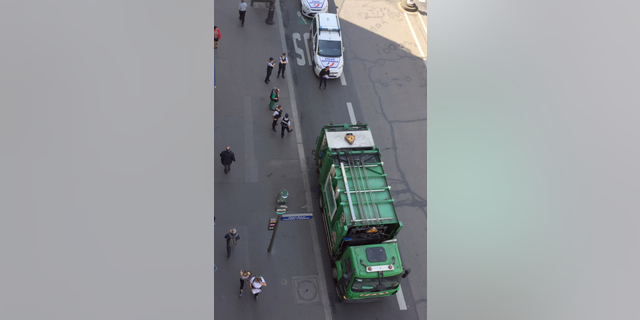 NEWYou can now listen to Fox News articles!
PARIS – Paris police say two garbage collectors have been arrested after they stole a waste truck in order to discharge it in front of French President Emmanuel Macron's party headquarters.
A police operation in Paris city center Friday morning stopped the pair before they could dump the garbage, a police official said. He was speaking anonymously in accordance with police practice.
Videos on social media show police officers wearing bulletproof vests pointing their guns at the men in the Opera avenue.
French media reported the two men are union activists and stole the truck in a northern district of Paris from colleagues who were at work.
Paris waste trucks are equipped with geo-tracking.
A few dozen people held a protest Friday at Macron's LREM party headquarters located near the site of the police operation.