Police officers suspended after reportedly consuming pot edibles they confiscated during raid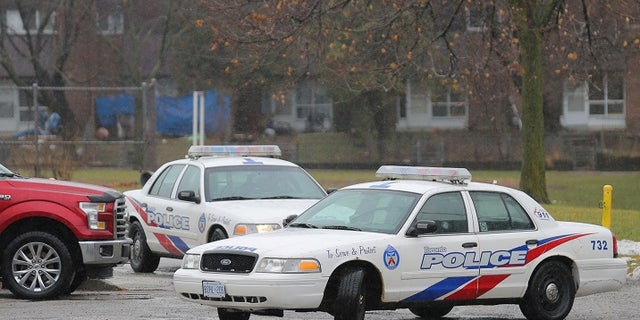 Two Toronto police officers were suspended after they allegedly consumed marijuana edibles that they confiscated during a drug raid, police said.
CTV News reported the two officers were suspended with pay were Vito Dominelli and Jamie Young.
The two officers of 13 Division were under investigation by the Toronto Police Professional Standards Unit following the incident, the Toronto Star reported.
TORONTO-AREA MALL SANTA IS SUSPECTED OF KILLING 2 MEN
The two officers reportedly consumed the marijuana edibles and called another officer for help after they began hallucinating. The two officers were found in a police cruiser and taken to the hospital.
During the incident, an officer who responded to the call slipped and hit her head. She was reportedly trying to help one of the intoxicated officers who was stuck in a tree, CTV News reported.
TORONTO POLICE SAY HIJAB-CUTTING INCIDENT DIDN'T HAPPEN
Sources told CBC the two officers obtained the edibles following a raid at a marijuana dispensary over the weekend. The sources said the two officers were believed to have consumed the edibles from the raided dispensary.
The two officers have not been charged due to the ongoing investigation.
"Our professional standards unit is doing the investigation so I'm not going to comment on the investigation," Toronto Police Association President Mike McCormack told reporters.