Police Looking For Third Man In Aaron Hernandez Murder Case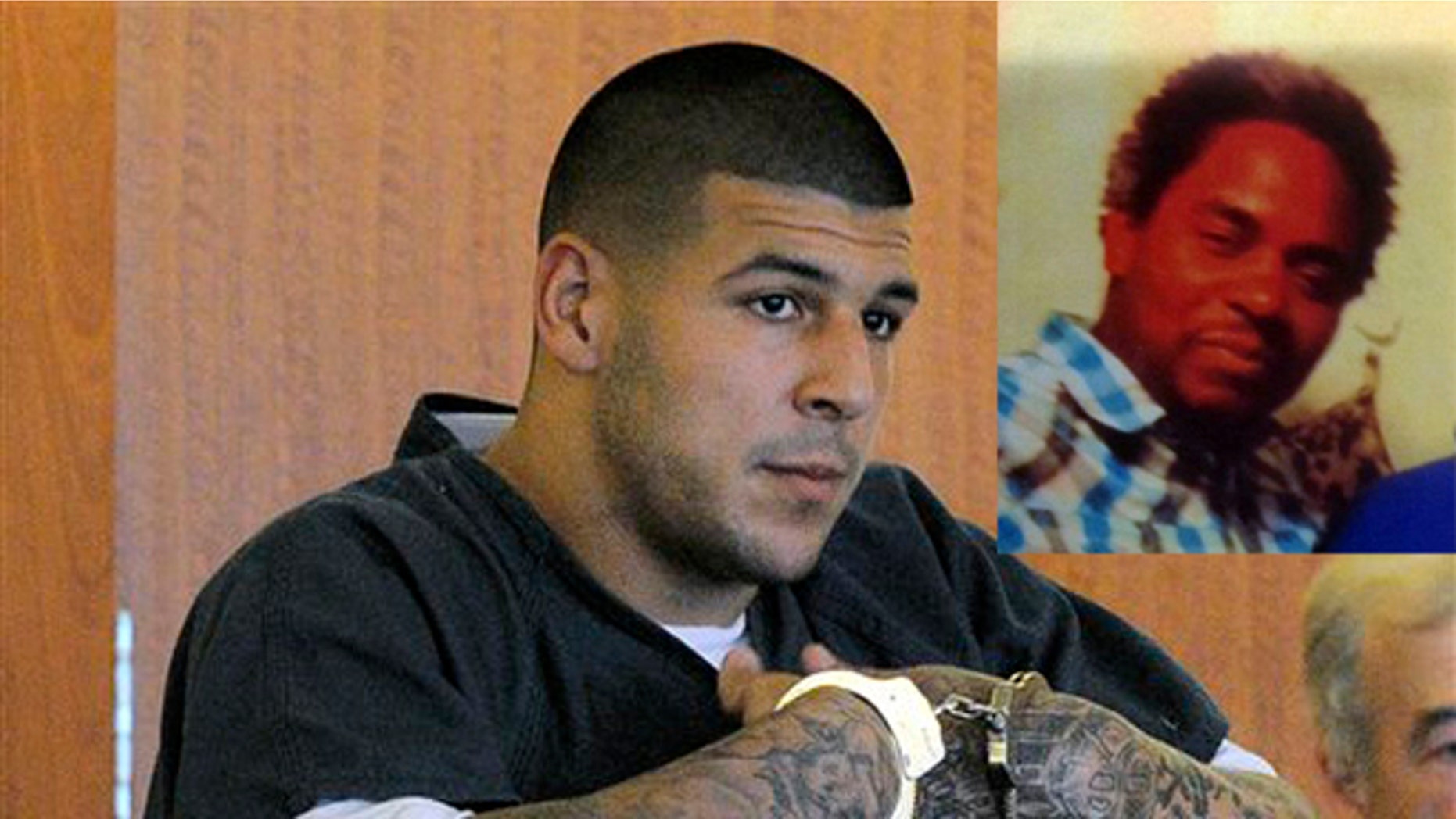 They've already arrested a former professional football player, but Massachusetts State Police and North Attleboro Police are still on the hunt for another man wanted in connection to a murder case.
It comes following the arrest this week of Aaron Hernandez, a 23-year-old rising star, who played as a tight end with the New England Patriots until he was kicked out of the team.
Ernest Wallace, 41, is wanted for accessory after the fact of the murder of 27-year-old Odin Lloyd, a semi-pro football player and known friend of Hernandez.
The "wanted" poster the police put out labels Wallace as armed and dangerous. He was last seen driving a silver or gray Chrysler 300 with R.I. license number 451-375.
Wallace is believed to be a Bristol, Conn. resident -- Hernandez's hometown.
Odin Lloyd was killed on June 17 in North Attleboro. Shortly after his body was discovered, investigators began looking for a gray Chrysler 300.
Hernandez has been held without bail after being charged with murder in Lloyd's death.
Another man, 27-year-old Carlos Ortiz, was arrested in Bristol, Conn. as a fugitive from justice Wednesday. Ortiz was arrested for illegally possessing a firearm in North Attleboro on the morning of Lloyd's death.
Conn. officials said they were in contact with the Bristol County District Attorney's office shortly after Ortiz's arrest, but they did not comment beyond that citing an ongoing investigation.
Investigators are also looking into Hernandez in connection to a double homicide that happened on July 16, 2012 in downtown Boston.
According to Boston Police blog from that date, officers responded to the intersection of Shawmut Avenue and Herald Street just after 2 a.m. When they arrived, they found three people had been shot, two fatally, as they sat in a car at a traffic light.
The men were identified as Safiro Furtado and Daniel Abreu.
The Boston Globe cited two unnamed officials saying that knowledge of the Boston double murder may have been Hernandez's motive to kill Lloyd.
"The motive might have been that the victim knew [Hernandez] might have been involved," an unnamed official told The Globe.
For more go to myfoxboston.com
Follow us on twitter.com/foxnewslatino
Like us at facebook.com/foxnewslatino