Police: 9 killed in Somalia bomb attack that targeted vehicles carrying Emirati officials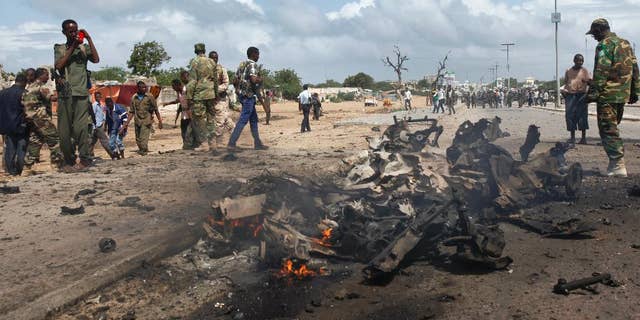 NEWYou can now listen to Fox News articles!
MOGADISHU, Somalia – A Somali police officer says nine people have been killed after a suicide bomber blew himself up on Wednesday as he tried to ram his explosives-laden car into a convoy of vehicles carrying foreign officials in the Somali capital.
Capt. Mohamed Hussein said the vehicles were transporting officials from the United Arab Emirates but most of the victims were Somali civilians caught up in the blast.
Witnesses described chaotic scenes as civilians fled through nearby alleys while soldiers fired in the air to prevent a crowd from gathering. Civilians carried wounded victims to nearby hospitals.
There was no immediate claim of responsibility, but the attack bore the hallmarks of al-Shabab, the Somali Islamic extremist group that has vowed to step up attacks during the Muslim holy month of Ramadan.