Polarized Venezuela takes part in Rio Olympics with austere budget and conflicted fans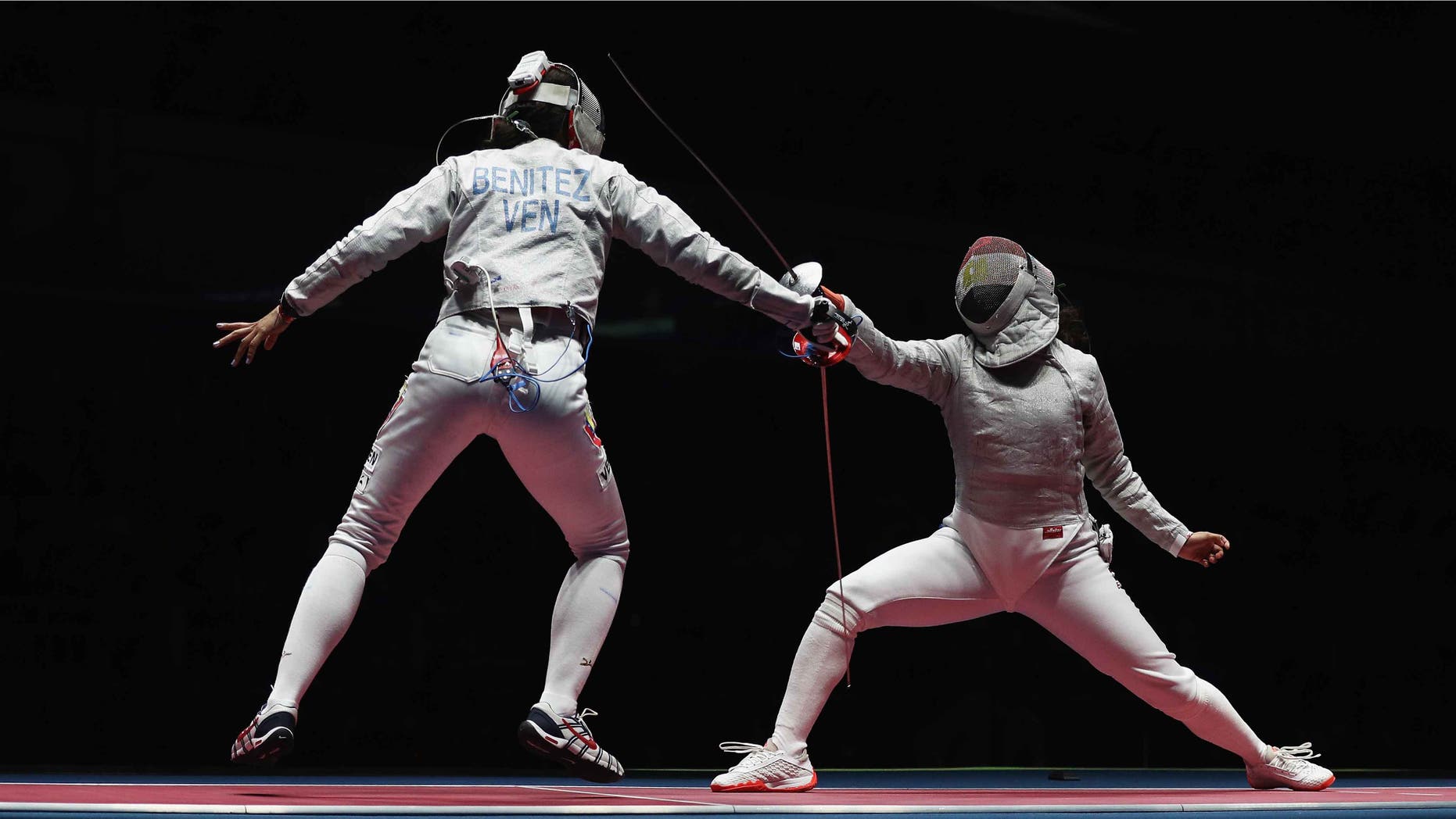 Caracas, Venezuela – Venezuela's Olympic team in Rio is larger than that of London 2012 but its budget is quite smaller.
Despite having 16 more athletes this time around, the funds put into Team Venezuela dropped by 29 percent — understandably so, as the country is going through its worst economic crisis in recent memory.
Among those underfunded athletes are a few prominent Chavistas, who are stirring passions in the opposition. Some say they are split as to whether or not to root for them.
When fencer Ruben Limardo, who brought the gold back in 2012, lost to Egyptian Ayman Mohamed Fayez on Tuesday, social media ignited with comments.
Limardo dived successfully into politics in 2015, when he won a seat as stand-in lawmaker for the ruling party
But triple jumper Yulimar Rojas is the country's biggest hope. His gold medal win earlier this year at the IAAF World Indoor Championships motivated President Nicolas Maduro's government to give an extra push to the Olympic dream.
"Until March of this year, the government was really austere," said sports journalist Eumar Esaa to Fox News Latino.
Team Venezuela at Rio is made up of 86 athletes from 21 different disciplines. It is costing approximately $52 million, according to senior officials, down from $74 million in 2012.
Another difference this time around is that the government is managing the entire Olympic venture much more closely.
"[In 2012] the government gave money directly to athletes without much control. Now they were much more stiff and hired administrators to manage the resources," Esaa explained.
The results weren't so good for Venezuela in 2012, when the country got just one medal – that of fencer Limardo.
Besides Limardo, other athletes with close ties to the socialist government are Alejandra Benitez, fencer and former minister; Emanuel Andrade, an equestrian who is the son of Alejandro Andrade, a former National Treasurer and close friend of Hugo Chavez; and fencer Silvio Fernandez, a fervent Chavista.
Limardo still has a shot at a medal next Sunday on the men´s team contest, in which he will compete alongside Fernandez and his brother Francisco Limardo.
As for Benitez, she lost in the second round of the women's individual saber on Monday and ended up making more noise outside the court, when she publicly criticized Brazil's political situation and the possible impeachment to President Dilma Rousseff, considered a close ally of Chavismo.
"The current president led a coup and I am not going to salute him," she told a Brazilian reporter from Folha de Sao Paulo newspaper ahead of the opening ceremony.
"It's sad that there wasn't more support for Dilma. Now there is nothing we can do," she added.
She participated in Monday´s event wearing a uniform with Chavez´s eyes painted on one side of the shirt.
Finally, Andrade, the equestrian who is often in the public eye for his luxurious way of life, Esaa said he doesn't stand chance of winning a medal.
"He is really young, just 19, and is just participating for the [Olympic] experience. He has competed in inferior levels only," she said.