Polar bear attack leaves hunter dead, two others injured in Canada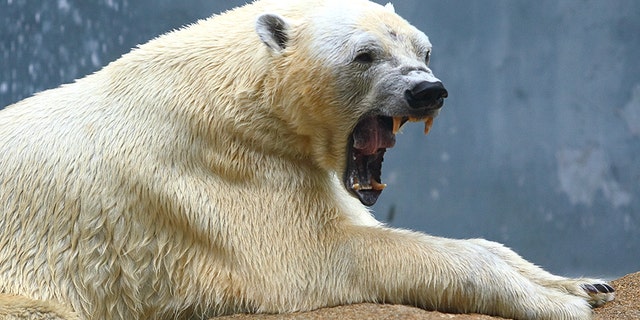 A man was killed and two others were injured after a polar bear attacked the trio of hunters, officials said Tuesday.
Solomon Malliki, the mayor of Naujaat, Nunavut, located in northern Canada, said the polar bear was shot and killed after attacking the hunters, according to Global News. The group was found in a common hunting spot on Lyon inlet.
IRAN'S SUPREME LEADER SAYS GOVERNMENT SHOULD 'GIVE UP HOPE' ON EUROPE TO SAVE NUCLEAR DEAL
"One of the hunters was deceased and the two others had minor injuries," the Royal Canadian Mounted Police said in a statement. "The initial investigation has revealed that the hunters were victims of a polar bear attack."
The hunters set out on Aug. 21 to hunt for narwhal and caribou before they were expected to return home on Thursday. Police were alerted on Sunday after the group did not come home. A search team and efforts by the Joint Rescue Coordination Center launched a search for the trio.
BRITONS SENT ABROAD AS CHILDREN SUE GOVERNMENT OVER ABUSE
Boats and aircraft were helping with the search but could not reach the men due to ice blocking their way. The group were found on White Island and rescued by an icebreaking helicopter on Tuesday. The two survivors were not badly injured.
The name of the man killed was not immediately released but he was said to be an Inuit hunter, Global News reported. The death was being investigated.
The incident is Nunavut's second fatal polar bear attack this summer. In July, Aaron Gibbons, 31, was killed while trying to protect his family from a polar during a family outing. The bear was shot and killed.