Phoenix judge finds Sheriff Joe Arpaio in contempt of court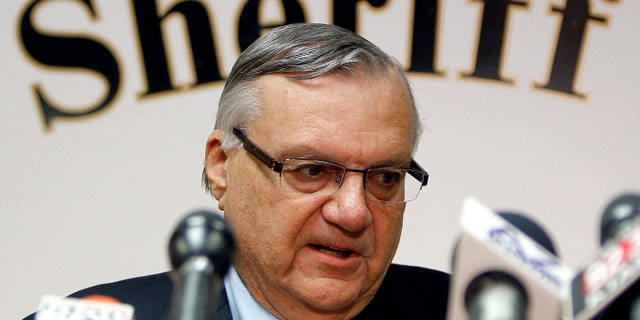 PHOENIX (AP) – A judge has found the longtime sheriff of metro Phoenix in contempt of court Friday for disobeying his orders in a racial profiling case, bringing the lawman who calls himself "America's Toughest Sheriff" a step closer to a possible criminal contempt case that could expose him to fines and even jail time.
The ruling Friday marked one of the biggest legal defeats in the six-term career of Sheriff Joe Arpaio, who is known for cracking down on illegal immigration, and was expected to lead to greater court oversight of his office. A hearing will be held May 31 to examine whether he will face a criminal contempt case.
Arpaio and three of his deputies "have demonstrated a persistent disregard for the orders of this court, as well as an intention to violate and manipulate the laws and policies regulating their conduct," U.S. District Judge Murray Snow wrote in a 162-page ruling.
Arpaio has acknowledged violating Snow's orders, including letting his officers conduct immigration patrols 18 months after the judge barred them. The sheriff also has accepted responsibility for his agency's failure to turn over traffic-stop videos before the profiling trial and bungling a plan to gather the recordings from officers once some videos were revealed publicly.
The sheriff also conducted a secret investigation that critics say was intended to discredit Snow, who had ordered a sweeping overhaul of the agency after finding its officers had profiled Latinos. In the past, Arpaio has been accused of retaliating against his critics.
The civil contempt finding doesn't disqualify Arpaio from holding office. It's unclear whether a criminal contempt finding would prevent Arpaio from serving as sheriff.
A felony contempt conviction would force him from office, but the judge has the option of recommending either a misdemeanor or felony contempt case.
Snow is expected to require Maricopa County to compensate Latinos who were illegally detained during the 18 months when Arpaio's office violated the prohibition on its immigration patrols.
The judge said Friday that Arpaio "engaged in multiple acts of misconduct, dishonesty, and bad faith" related to the plaintiffs and "made multiple intentional misstatements of fact while under oath" as he testified in an evidentiary hearing.
Lawyers who pressed the case against Arpaio say at least 190 people were pulled over in violation of the order to stop immigration patrols, though they contend the number of victims is likely much higher. They said Arpaio violated the order because he wanted to look tough on immigration during a difficult election year and later used his powerful position to insulate himself from the consequences of his decision.
An internal investigation into the violation didn't find any policy infractions and didn't result in discipline against any employees, even though Arpaio's top aide acknowledged defying the order.
A call to Arpaio for reaction to the judge's ruling was not immediately returned Friday afternoon.
Like us on Facebook
Follow us on Twitter & Instagram