Phoenix Car Wash Raid Rounds Up 223 In Immigration Fraud Case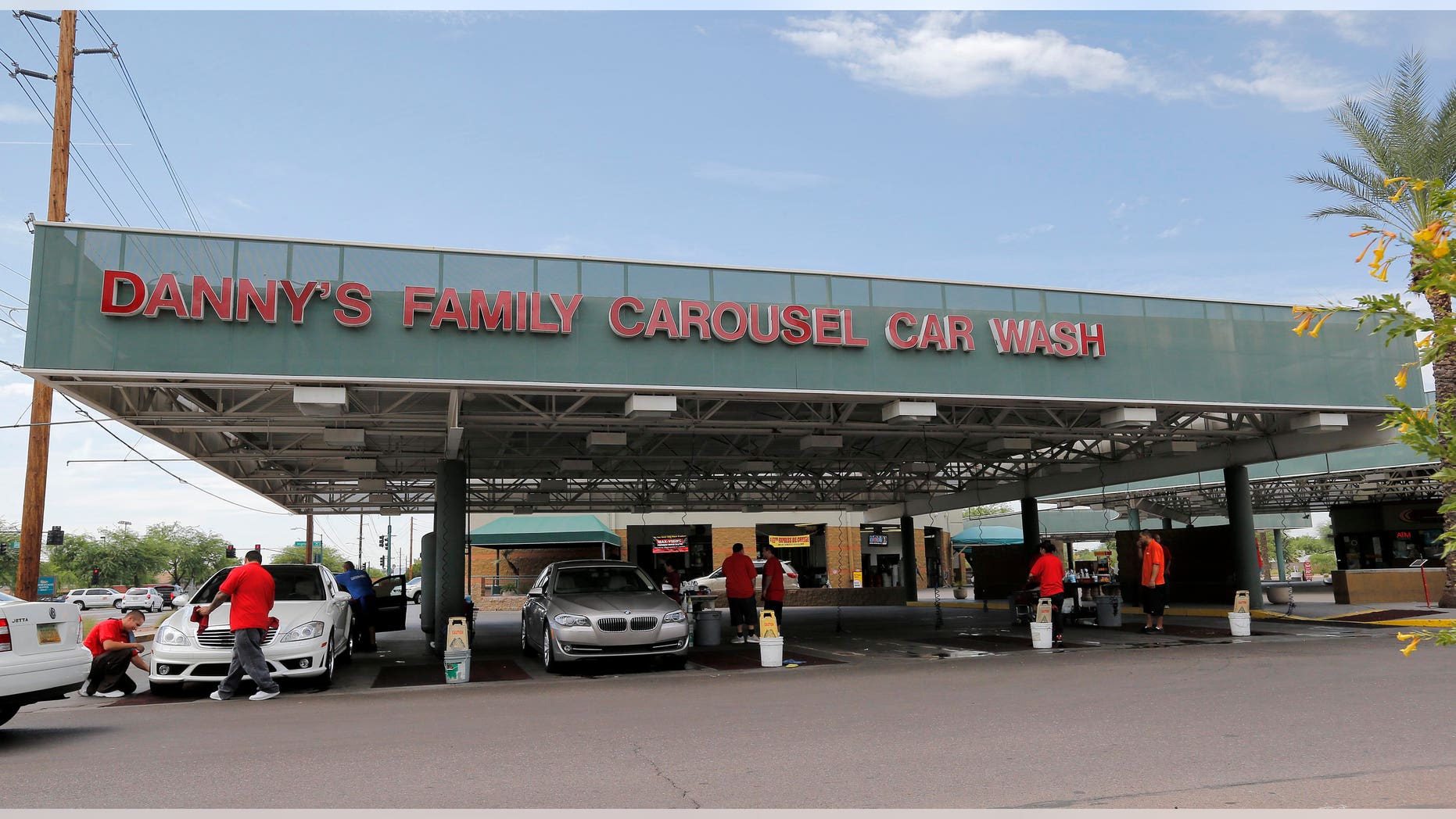 Federal immigration agents raided several branches of a car wash business in Phoenix, rounding up 223 workers as part of a two-year investigation into immigration fraud.
Federal agents on Saturday swarmed 16 locations of Danny's Family Car Washing and the company's staffing service provider, HR Betty.
The investigating agency, U.S. Immigration and Customs Enforcement, said the case targets the owners and leaders of the two businesses and that multiple people face charges of criminal immigration fraud, identity theft and financial violations. Fourteen people were arrested on criminal charges, four were U.S. citizens and 10 were Mexican nationals.
The majority of those who were detained, 179 people, were questioned and then released under prosecutorial discretion -- meaning they were not arrested and jailed but still face deportation in immigration court.
Eric Falbe, general counsel for Danny's Family Car Wash, says Sunday that the company is cooperating with investigators and declined further comment.
The agency said it was not targeting undocumented workers with no criminal background.
"As everyone here knows, we target employers, employers that aren't playing by the rules. We don't target the employees, we're targeting the companies that are not playing by the rules," said Barbara Gonzalez with ICE Homeland Security Investigations. "This was not an enforcement of targeting illegal immigration or illegal immigrants. It was a criminal investigation."
Immigration activists condemned the raids – claiming hundreds of innocent people were rounded up like criminals.
"The agency … rounded up hundreds of workers, placing some in handcuffs," activists with the National Day Laborer Organizing Network and Puente Arizona said in a statement Sunday, according to the Los Angeles Times.
"Yesterday's operation spread chaos, confusion and fear throughout the Phoenix area as family members went temporarily missing and word spread of ski-masked agents detaining car wash customers alongside workers across the city," according to the statement.
But an ICE spokesman insisted the raids only targeted specific people who committed serious criminal acts, noting the fact that most of the workers were not jailed.
"ICE is focused on sensible, effective immigration enforcement that prioritizes the removal of criminal aliens and egregious immigration law violators," ICE spokeswoman Amber Cargile said in the statement. "ICE exercises discretion on a case-by-case basis, as necessary to focus resources on the agency's stated priorities."
My Fox Phoenix and The Associated Press contributed to this report. 
Follow us on twitter.com/foxnewslatino
Like us at facebook.com/foxnewslatino