Philippines leader Duterte says he is willing to shoot criminals himself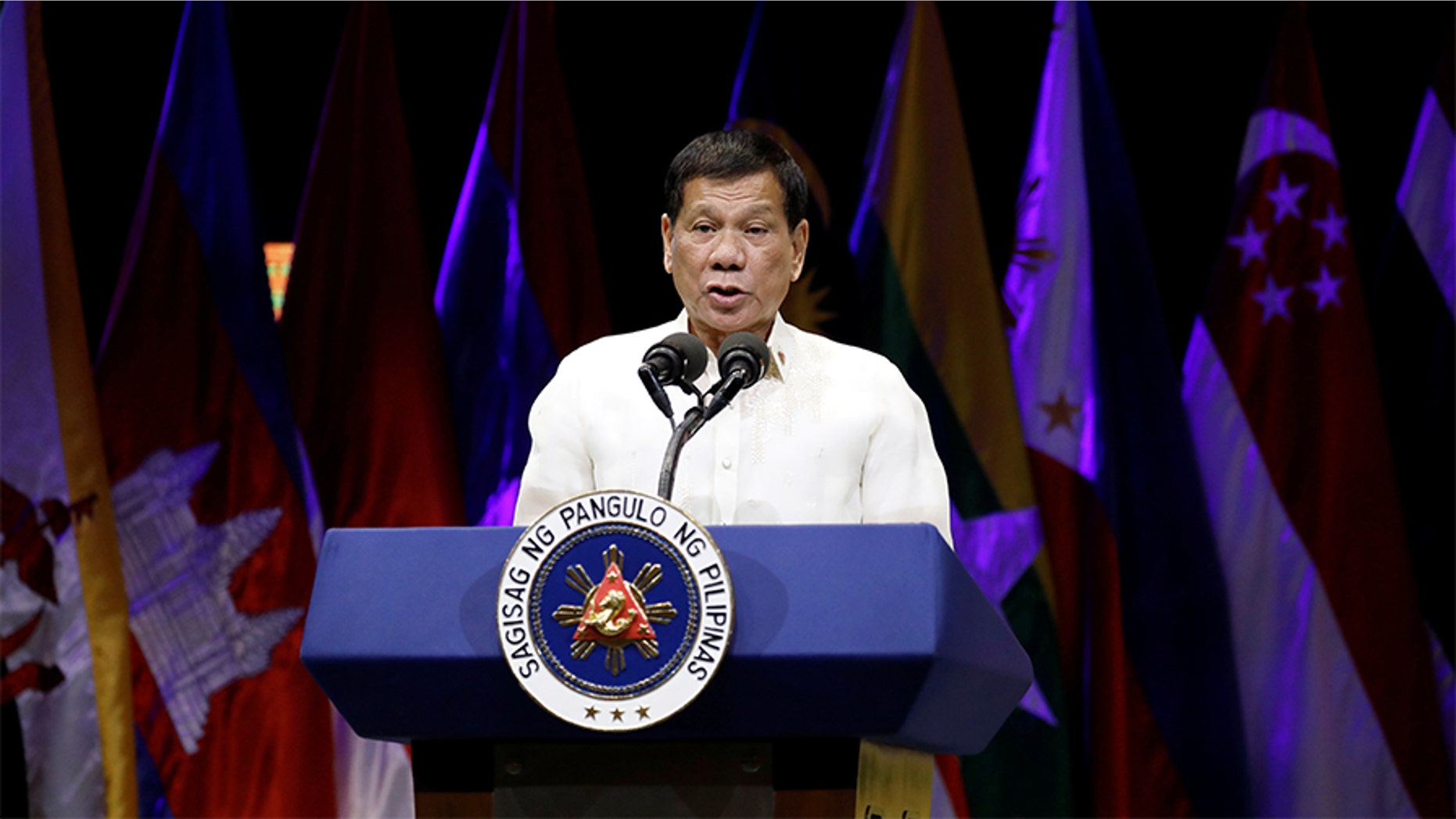 Philippine President Rodrigo Duterte has said he would be willing to shoot criminals himself after sidelining the police 10 days ago in his deadly war on drugs.
He made the comments Friday and they come after he put the Philippine Drug Enforcement Agency in charge of his anti-drug war on Oct. 11 amid claims of human rights abuses against the country's police, Sky News reported.
"Those who rape children, who rape women, those sons of... if you don't want the police, I am here now," Duterte said, according to Sky News. "I will shoot them. That's true! If nobody would dare it, I will pull the trigger."
DUTERTE: CHIEF JUSTICE, ANTI-GRAFT CHIEF FACE IMPEACHMENT
At the same time, the notorious leader said he may call on the police again to fight the drug war.
"Let us see, six months from now. If things get worse again, I will say to these apes: 'Go back to this job. You solve this problem of ours'," Sky News quoted Duterte as saying about the police.
Since taking office in June 2016 more than 7,000 people have been killed in a brutal crackdown on drug, with Duterte saying he would be "happy to slaughter" three million drug addicts, according to Sky News.
A spokesman for the Philippine DEA conceded that the agency wasn't up to the task.
DUTERTE SAYS HE WON'T COOPERATE IN ANTI-GRAFT BODY'S PROBE
"If the President so decides, we will welcome that," spokesman Derrick Arnold Carreon said, according to Sky News. "We are strained. Definitely it will be an uphill climb."
During his presidential campaign Duterte vowed that 100,000 people would die in his crackdown on drugs," Sky News reported.