Philippines hostages forced to fight, become sex slaves, army says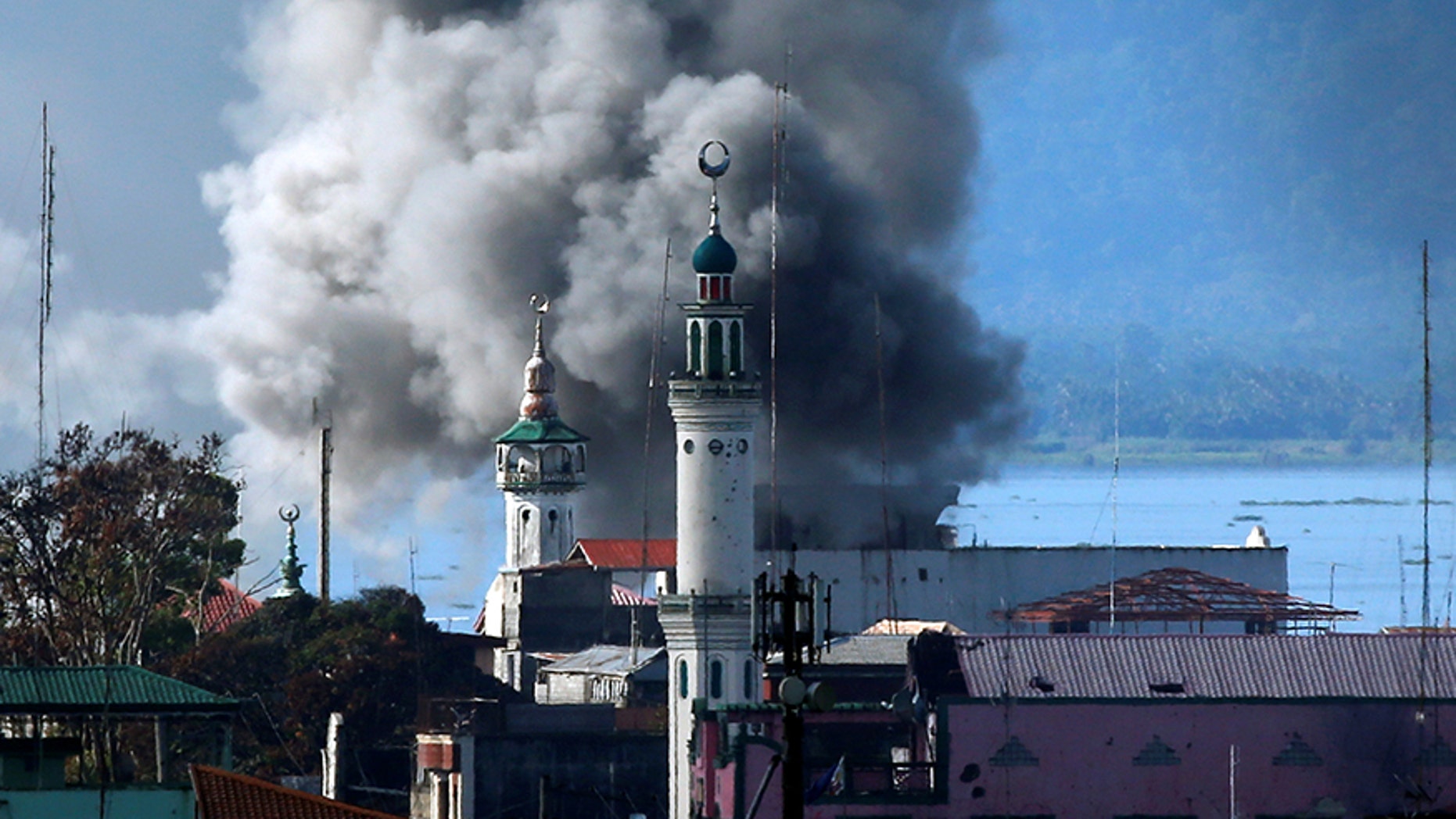 Civilians held captive by Islamist fighters occupying a Philippines city are being forced to fight government troops and serve as sex slaves, the country's army revealed Tuesday, citing witnesses who have escaped the brutal fighting.
"This is what is happening inside, this is very evident," military spokesman Jo-Ar Herrera told reporters when describing scenes inside the southern Marawi City, Reuters reported.
Herrera said some hostages were forced to marry militants from the Maute group, which is loyal to ISIS. He added that others were ordered to convert to Islam and ferry wounded fighters to mosques throughout the city, according to accounts of seven residents who managed to flee the area.
NORTH CAROLINA MAN WHO PLOTTED ATTACK FOR ISIS IS SENTENCED
The accounts could not be verified by Reuters. Philippines' military has been trying to clear the city for five weeks, exchanging gunfire with rebels using sniper rifles and grenades.
The clashes have left bodies stranded in the streets – some for weeks -- amid the rubble, Reuters reported.
The country's government estimates that 70 soldiers, 27 civilians and 290 militants have been killed in the conflict.