Philippines checking if headless body is that of Canadian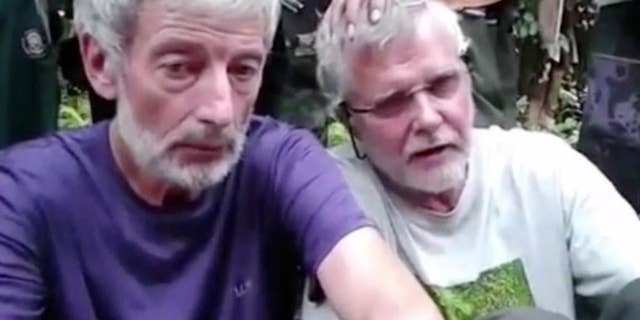 NEWYou can now listen to Fox News articles!
MANILA, Philippines – Philippine forensic experts are checking if a headless Caucasian man's body found by villagers in a southern province is that of a Canadian hostage beheaded by Muslim extremists.
Military officials said Wednesday the body was found beside a dry creek in a mountain near Talipao town in Sulu province, where Abu Sayyaf militants beheaded John Ridsdel after failing to get a huge ransom. Police later recovered Ridsdel's head in Sulu's Jolo town.
Canadian Prime Minister Justin Trudeau condemned the brutal killing of Ridsdel, who was kidnapped with a fellow Canadian, a Norwegian and a Filipino woman from a marina on southern Samal island in September.
Thousands of troops are scouring Sulu's vast jungle for the militants, who are holding about 22 other foreign hostages.