Philippine president wants to be friends with Trump, Putin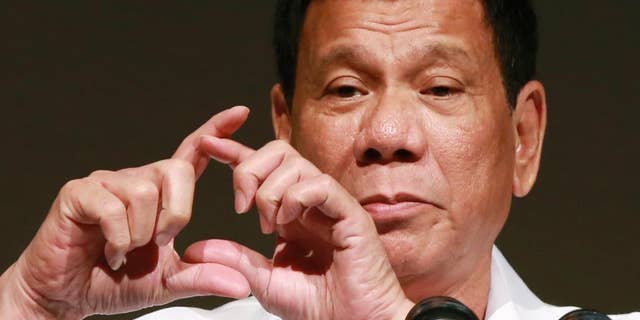 MANILA, Philippines – The Philippine president, who has been hostile to Barack Obama for criticizing his deadly anti-drug crackdown, has congratulated Donald Trump for a "well-deserved victory" and says he is excited to meet Russian leader Vladimir Putin at an upcoming Asia-Pacific summit.
President Rodrigo Duterte, who has been criticized for his foul language and the drug crackdown, gave upbeat remarks about the president-elect and Putin in a late-Tuesday news conference.
Asked whether his ties with America can improve under Trump, Duterte replied: "I'm sure, we have no quarrel. I can always be a friend to anybody."
Duterte says he has sought a meeting with Putin, who he adds also loves guns, at the APEC summit in Peru and wants their countries to be the "best of friends."